Lifelong Learning After 50
Nancy Merz Nordstrom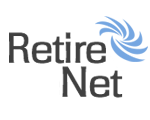 Learning in later life is like a health club for your mind, body and spirit.
Posted February 23, 2011
Imagine the excitement of exploring the historical and cultural treasures of the Tuscan countryside, the thrill of taking part in a lively discussion about the life and works of Vincent Van Gogh, or the satisfaction that comes from helping a reluctant student discover the value of education. There's no doubt such experiences would spice up your life. The good news is all this can be yours by indulging in lifelong learning.
Thanks to a vast array of opportunities available in the lifelong learning world today, you now have the chance to make your later years far more exciting than you ever dreamed possible.
Incorporating lifelong learning into your "After-50" years means your mind will be more stimulated, your body more active, and your spirit more fulfilled.
A healthy Mind/Body/Spirit connection is critical to getting the most out of life at any age. As we age, however, this connection becomes even more important. Lifelong learning, as older adults are discovering, can help strengthen that connection.
There are good reasons to do so. Research during the 1990's, a decade of pioneering brain research, proved that a stimulated mind promotes a healthy brain. The brain's physical anatomy actually responds to enriching mental activities. Scientists have discovered that the brain, even an aging brain, can grow new connections and pathways when challenged and stimulated.
Just like the human heart, our brains need to be nurtured, and there's no better way to do it then through lifelong learning, a health club for our minds.
Along with keeping our brains alert and stimulated as we age, everyone knows the importance of keeping our bodies active. Numerous lifelong learning programs offer ways to incorporate activity into our daily lives. For instance, spirituality, meditation, stress reduction, yoga, exercise of all types, the creative arts, walking clubs, are but a few of the many opportunities available.
If learning through educational travel sounds more appealing, then be prepared to actively explore new and different places, not just ride from place to place on a bus. Lifelong learners are out and about, taking part in spirited discussions, talking with the locals, and examining unique places up close and personal.
Lifelong learning through work within the community is yet another way of staying active, interacting with society, and keeping connected to life. Dedicated volunteers are not watching life pass them by through their living room window.
Lifelong learning is not only a health club for the brain, but for the body, as well. Regardless of your level of activity, lifelong learning promotes activity which is especially valuable as we age.
Finally, lifelong learning engages our spirits. It provides the needed social interaction that is often lacking as people age. Older adults join lifelong learning programs as much for the social aspects as for the learning.
Making lifelong learning part of our later years also fosters a sense of personal empowerment and increased self-esteem. It ensures continued growth and intellectual stimulation, leading to a more fulfilling, enjoyable and enriched lifestyle. So, lifelong learning is truly a health club for our spirits as well.
Lifelong learning after age 50 is vitally important. Without a doubt, lifelong learning is truly a health club for our minds, bodies and spirits. Using this health club every day ensures that our later lives will be richer and far more fulfilled.
Nancy Merz Nordstrom, M. Ed., is the author of Learning Later, Living Greater: The Secret for Making the Most of Your After-50 Years, published by Sentient Publications. She also directs the Elderhostel Institute Network for Elderhostel, Inc., an educational travel organization for older adults. Nancy blogs and writes columns for several online sites. Her website is LearningLater.com.
Comments (0)