About Us
Editorial Staff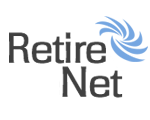 Add to Favorites
Share

Recommend 2 Recommendations
Retirenet.com, established 1995, has steadily grown to become the largest online network of Active Retirement Living, Independent Living, Assisted Living, Nursing Care, Home Health, Home Care, and Home and Community Based Retirement Services in the world. Our current list of member communities tops 109,409. With over 1 million annual visitors, Retirenet.com has become the "go-to" site for all facets of retirement living.

Technology & Design
Retirenet.com, by design, jumps to the top of search engine searches and since we were the first portal of its kind in 1995, we have a gravitas with Google and Bing that other retirement portals do not enjoy. We are always innovating and building upon our "first mover advantage" that we established over 20 years ago.


Community Showcases
Each community listed on Retirenet.com has a "Showcase" featuring: Descriptive Text with Address and Phone Numbers, Photos, Map and Directions, List of Amenities, Staff (with photos), Listing of Homes For Sale, Listing of Model Homes, Listing of Rental Homes, Facebook & Twitter Links, Links to Community Website and "Get Info Now" Request for more information. This is all managed through the Showcase Manager which allows each community the power to modify any information, upload photos, upload homes and upload photos of homes anytime. See http://marketing.retirenet.com for details.

Click Tracking and Analytics
Each Community or Facility has the power of comprehensive reporting of stats that includes Clicks and Tracking from all points of the site such as; number of visitors, number of times phone number viewed, number of homes viewed, click throughs to website, number of Leads generated, click through to Facebook and Twitter and more.

Free CRM Included - Open Leads Sales Lead Management Application
Keeping track of sales leads can be a challenge. That's why we developed Open Leads, a web-based Lead Management application originally designed just for our RetireNet.com clients but over the years, it has grown into a stand-alone product, used by thousands of companies in a variety of industries, but one thing remains the same as always—it is a simple, yet powerful way of managing your leads - and best of all, it is available to you at no cost and seamlessly integrates with your RetireNet.com account.