Your Travel Portfolio
Kathy Dragon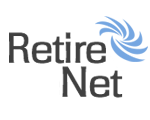 Before deciding where to go, give some thought to what you want to get out of travel
Posted June 29, 2009
So, where to go? Here are a few tips and suggestions. Keep in mind these are my personal preferences and not for everyone.
What are you looking for? Classic, Adventure or Cutting-Edge experiences?
I classify destinations into these three categories. Think about what you are looking for before you choose a destination.
• Classic: Well-known, must-see destinations, and easy to travel within. examples: Italy, Ireland, Australia, etc.
• Adventure: Remote, more physically demanding, uncertain weather and transportation. examples: Patagonia, Himalayas, Inca Trail, Kilimanjaro.
• Cutting edge: just off the radar for most people. Examples: Slovenia, Croatia, Bulgaria, Laos.
Go under the radar
For your most unique and authentic travel experience, look deeper. Look under the radar. This opportunity exists in every travel category.
Most of us travel to Peru to see Machu Picchu without spending more than a day in the nearby Urubamba Valley, which offers ancient ruins, remote villages, and incredible hikes. We connect Italy with Tuscany or the Cinque Terre without considering Sardegna and Puglia. Our destination is Patagonia and we spend little time researching the island of Chiloé in Chile or the wine country of Mendoza in Argentina.
Cutting-edge destinations are often completely under the radar. A few years ago I took 18 women on a hiking trip to Slovenia. Not one of them knew exactly where it was when they sent their deposit. Slovenia resembles Switzerland 50 years ago. It contains 180 mountain huts, has just over 40 kilometers of coastline, and is one of the most—if not the most—beautiful countries I have visited.
Croatia, the Baltics (Estonia, Latvia and Lithuania), and Ladakh are three of my favorite new discoveries. Certain countries or regions have only recently developed a tourist infrastructure. Go when the infrastructure is established but before you find it in the travel magazines (or on Matt Lauer's "Where in the World" list).
Cities vs. countryside
My personal feeling is that unless you absolutely love cities, spend as little time in them as possible on your first trip to the destination. Large cities can take up a good deal of time and energy and in general don't offer the authentic experiences you might find in smaller villages or towns. Paris, London and Rome aren't changing that quickly. It is easier to get back to cities for a shorter vacation in the years ahead. Of course, flying into these destinations and having a day or two to adjust and explore is great.
Villages vs. wilderness
Wilderness areas around the world, like in our backyard, make a stunning impression. But it's the villages we stay in; the people we meet on the local paths and in the mountain huts; the owner of the local trattoria; the farmers, weavers, and school children that are the connections that will stay with us and make us feel like we really have had an experience. I recommended making villages a major part of your escape.
Self guided vs. small group
If you are short on time and want to have a through-the-back-door experience, I recommend signing up with one of the great small tour operators, many of whom are based here in Boulder. Trips range in price based on your accommodation needs (and often the size of the brochure, so ask for references). Each one should connect you with a local guide who knows the best bike and hiking routes, great local restaurants, and everyone in the area. If you have time and love planning your itinerary, the self-guided experience is great, but know that you'll likely be working through guidebooks or travel sites which offer the same information that every other tourists is using.
So, dust off (or apply for) your passport, use your frequent flyer miles, check out deals to London and do extra research on carriers within Europe such as Ryanair and EasyJet, who offer incredible deals for getting about in Europe. Book a hiking tour, a volunteer vacation, rent a villa online, or do a house trade. Traveling internationally offers a new and always valuable perspective. And know your escape is justified.
Kathy Dragon has been leading, designing, selling and operating small group experiential trips for more than 20 years, and has personally escorted more than 3000 individuals on tours worldwide. She is the founder of The Dragon's Path, ActiveWomen.com, and TravelDragon Inc.
Comments (0)