Widow Beware!
Tom Blake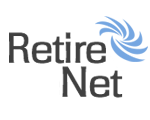 Loneliness is a bad thing; getting caught in a scam is even worse.
Posted January 11, 2012
Sometimes I receive emails that trigger my early-warning system. Such was the case with Kathy, a 67-year-old widow from Florida.
She wrote, "My 2nd husband died in October of 2008. We were married 28 years and dated two years prior. He was nine years older. I hadn't thought about dating until six months ago. I was missing a mate and all that comes with a relationship. I had not been alone since high school except for one year. Being alone was new and I didn't like it."
Loneliness is one of the toughest issues older singles face; it is normal for them to seek companionship. I commend them for trying, as Kathy has decided to do.
She continued: "I signed up on a dating website. I never in my wildest dreams expected to be doing that. I have seen a couple men but the relationships wouldn't be right."
So far, so good, but as Kathy continued, my radar detected a blip.
Kathy said, "I have started communicating with a man who is 59. He lives 150 miles away. Online we seem to be very much alike. This is fairly new and I am confused about the age difference. I never thought about that aspect. He says it doesn't bother him, and I don't know if this is acceptable or not. Do you feel the age difference would cause any type of problems? After all, as we get older things happen and would he resent my age at some point? Just don't know."
Kathy is worried about the age difference. I'm not. It could be a factor, but I'm worried about a heck of a lot more than that, based on what she says next.
She continued: "He is a very successful business man and has so many qualities that I would love in a mate. He went through a rough divorce and still has some issues to figure out. He doesn't like being alone either. He was married 48 years. They started dating in junior high school. She wanted the divorce and it floored him. I have enough sense to take everything slow. But if this relationship does work I have this question about age."
I could be wrong, and I hope I am, but I fear this is a romance scam in the making. Kathy didn't state whether they have met in person or not. He lives 150 miles away, far enough so she can't simply drive by his house to verify what he says is true. She says he is a very successful businessman. How does she know? Did he tell her? That's a line romance scammers use all of the time.
Kathy says, "I feel that I have found someone who can make me very happy. He is a man where we would go traveling, do things exciting, etc. Things I missed in my marriage."
I think he has set her up for a fall. Next, he will ask for money, or for her to lend him her credit card, or some other scam. Sounds like he is pulling on her heart strings, probably saying something like: "Think of it Kathy, we can travel the world together...and do all of the things you didn't have in your marriage."
Kathy has to ask herself, "Why would a man who lives 150 miles away have an interest in a woman eight years older?" Can't he find someone nearer to where he lives? And whether we like it or not, don't guys his age often seek younger women?
And if he happens to be for real, who is going to be willing to move? Will she move to be with him? Will she allow him to come live with her?
If I were Kathy, I'd not worry about the age difference. There are far bigger issues at stake here. She needs to dig into his background.
And wouldn't it be great if my instincts were wrong!
Tom Blake is an expert on dating after 50, 60, 70 and 80. He is a syndicated newspaper columnist in Southern California and the author of four books and several electronic books (ebooks). He has made multiple appearances on The Today Show and Good Morning America. To receive Tom&rsquos free Finding Love After 50 E-newsletter, visit FindingLoveAfter50.com.
Comments (0)