Why You Need A Financial Power-of-Attorney
Kris Miller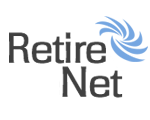 If you can't act for yourself, you need someone to it for you.
Posted December 7, 2011
Almost every day brings you something you need in order to enjoy a happy and meaningful life. But what if something happens and you lose your ability to make the right decisions for yourself? What will you do?
Well, if you become incapable of deciding for yourself, you probably need a power of attorney. A power of attorney is an authority under seal, an instrument in legal writing appointing or authorizing one to act as the agent or attorney in fact of the person granting it, for some specified, limited purpose.
When you make or create and sign a power of attorney, you are giving another person the legal capacity to act or do something on your behalf. And that person is called your "agent" or what is called your "attorney in act." This person doesn't have to be a lawyer. The agent can be a member of your family, a close relative, or a friend whom you can trust to act with diligence, and who has no conflict of interest with everything you want for them to manage for you.
What are the things that an agent can do on your behalf? They can manage your financial transactions, buy or sell your properties, handle your retirement benefits, file and pay your taxes, invest your money in banks, stocks and bonds, buy and sell your insurance policies, and manage your other personal needs.
A power of attorney may be in the form of a financial and medical authority. A financial power of attorney can be filed to ask the court for authority to manage or handle your financial transactions, and a medical power of attorney can be filed to ask the court for authority to make medical decisions if you are incapacitated.
A financial power of attorney form should be filled out by the person granting the authority, signed, and filed at your local court clerk's office. Keep the original copy safe for future financial transactions. You can also specify in writing that unless you become fully incapacitated, you retain control over your transactions.
Last thing to consider: your financial power of attorney ends its validity when you die. This means that your agent or attorney in fact has no more authority to handle anything on your behalf. If you wish your agent to also be your executor, you must state as much in your will (if you have one).
Kris Miller, chFEBS, CSA, LDA, feels a special commitment to helping those in need build their wealth and protect their hard-earned assets from catastrophic illness and long-term care. Since 1991, Kris has joyfully served hundreds of individuals and families, tailoring long-term, personalized financial plans for them that carefully preserve their principal and maximize returns. She has educated thousands on the importance of planning for their legacy through her workshops and courses. Kris has been recognized for her work with the senior community in her hometown of Hemet, CA. She is a member of the prestigious National Speakers Association and a practiced presenter to a multitude of audiences. The author of PREtirement Planning Essential, Kris Miller is truly the "Money Maestro."
Comments (0)