Why Burglars Want To Steal You
Neal O'Farrell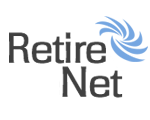 Today's intruders are more interested in your data than in your TV.
Posted July 17, 2009
In May 2006 the Department of Veterans Affairs announced that the home of one of its employees had been broken into by a burglar, and that some data discs had been stolen. Sounded like no big deal at the time, until it was discovered that the thief had landed a windfall—those discs contained the personal information, including Social Security Numbers, of more than 26 million U. S. veterans, triggering one of the most publicized identity theft alerts in years.
The next time a burglar breaks into your home, the target is more likely to be your paperwork than your brand new 42 inch plasma TV, and identity theft is likely to trigger an increase the number of burglaries we see in our communities in the coming years.
When Miguel Helft, an editorial writer with the San Jose Mercury-News, found his home had been burglarized, little did he realize that the break in would haunt him for years. Writing about his experience in July 2005, Mr. Helft commented: "It was a garden-variety burglary: The crooks walked into our back yard through an unlocked gate, shattered a window with a brick and made off with all of my wife's jewelry, some personal papers and other items.
"In a matter of days we dealt with the expected headaches. We filed police reports and insurance claims, got our house in order and worked to put the nasty incident behind us.
"But other headaches came along and they were Tylenol busters. Months after the burglary, we realized we were caught in a dangerous cat-and-mouse game with identity thieves. We had taken steps to protect ourselves, but the thieves were persistent. Eighteen months later, we're still ahead, but I count my blessings. The experience taught me valuable lessons about identity theft."
Identity theft really is the burglary of the future, especially when you look at it from a burglar's point of view. And meth users see unprotected homes as soft targets, especially if home owners get wise about their mail and don't leave it in a box at the end of the driveway. Meth users will simply follow the mail indoors.
Any burglar breaking into a home in search of jewelry or electronics has the challenge of removing the goods without being noticed. They then have to find a buyer for the goods, and are rarely paid more than 10% of the true value. And the burglar will only be paid once.
But what if the burglar focused on your financial information instead? ID theft by burglary is a much easier crime to conceal because who's going to notice that the person walking down your street has a copy of your tax return in their coat pocket, or your social security number written on the palm of their hand?
It's a much more profitable crime too, because the same information—your information—can be sold many times over. Personal financial information can fetch a high price with no shortage of buyers, and the same tax return or social security number can be sold dozens or even hundreds of times.
And how will you even know that an intruder made a record of your social security number? Few burglars can resist such a compelling business proposition especially because it's a crime that leaves little evidence and can go undetected for months or even years.
And of course unlike your stereo, VCR, or DVD player, it's very hard to electronically or physically protect personal files in your home, and they can't be engraved with a social security or telephone number!
A Victim's Story
When a nursing assistant in Baltimore became a victim of identity theft he was able to trace the crime back to the theft of his birth certificate in a burglary two years earlier
The intruder simply used that single piece of paper to assume the victim's identity and to open fraudulent bank accounts, buy expensive jewelry, and run up utility bills running into thousands of dollars.
Yet two years after the burglary, the victim still struggled to prove his innocence. He claimed that every time he'd go into a bank and try to set up an account, they'd look at him like he was crazy.
And when he moved to a new apartment the utility company refused to turn on his power because of a $1,400 bill they claimed he owed. In a final insult, when he tried to close one of the fraudulent checking accounts opened in his name he ended up spending a night in jail.
So what can you do?
• Don't forget about home security when thinking about avoiding identity theft. Make sure you have a good burglar alarm, good door and window locks and if possible outdoor security lighting.
• Keep financial documents hidden away. Most burglars will spend as little time as possible in a home and won't have the time to look under every floorboard.
• Don't leave laptops lying around, especially if they contain any financial information.
• If you keep financial information on a computer in your home, try to keep in on an old, out-of-date computer and protect it using encryption. Encryption will prevent a thief accessing or copying the information, and an old computer is less likely to be stolen by a thief than a brand new one.
Neal O'Farrell is a nationally-recognized expert on cybercrime and identity theft and a vocal advocate for the importance of better user education and awareness. He was the first expert to train an entire police department in identity theft awareness, and that program has since been used by more than 200 police departments and police academies, as well as the FBI, the DMV, and US Attorney's Office. He currently acts as a spokesman and customer security advocate for a number of organizations. His website is NealOFarrell.com.
Comments (0)