Why Active Retirement Communities Are Good For You
James Patrick Blake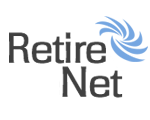 Because they provide everything active seniors are looking for...and need.
Posted November 15, 2012
Modern active retirement communities are much more than a collection of homes protected by an age-restricting gate: they're more like resorts, catering to the lifestyle desires of their residents. Because "retired" and "active" are no longer considered opposites. The word retire can be deceptive. It literally means to withdraw, to set oneself apart, to retreat. Yet in fact, what we call retirement today can be an active, fulfilling time of life, and a modern active retirement community is not a place where people go to withdraw from the world.
It's where people go not only to be active, but also to find the kind of community that people of all ages crave. Retirees want to lead active lives, but they don't want to do so in isolation: they remain social beings, with a desire to maintain, renew, or make friendships, and share their lives and activities with like-minded people. That's where active retirement communities come in: the best feature both facilities and staff that allow for, and encourage, structured group activities.
Active...
Most seniors today wish to remain active for as long as their health allows, and thanks to advances in modern medicine that means longer than ever before in history. In fact, activity itself is one of the important components to continued health and longevity. Physical exercise keeps the body strong; new experiences keep the mind trim. That these things are accomplished best in the company of others with similar needs, similar motivations, and similar outlooks is the driving force behind the modern phenomenon of the active retirement community.
In a 55-plus community (as such retirement communities are often called), there is usually a dedicated facility, such as a clubhouse or community center, which caters to the community's desires for active involvement in numerous ways. Most will have facilities for physical exercise such as swimming pools, walking trails, and games and sports such as tennis and shuffleboard. Some will have their own golf courses, ranging from putting greens to full 18-hole courses. Indoor facilities can be used for exercise classes, such as aerobics or Pilates, and for social activities like dancing.
Then there are the facilities that encourage use of the mind, such as game rooms, computer rooms, and libraries. Some communities cater to specific activities, and may have woodworking shops, artists studios, or ham radio clubs, to name just a few.
These kinds of facilities help the residents in 55+ communities lead active, stimulating lives.
...Communities
But activity by itself isn't enough if it isn't shared with companions, and that's the real advantage that active retirement communities have over the typical neighborhood. One criticism of such communities is that they are not diverse enough by age—that the absence of younger people impoverishes the experience of life. But it's often overlooked that planned communities for seniors typically do more than allow—they encourage—visits by younger relatives, and include them in social activities. Children are no strangers to retirement communities, and some communities even have playgrounds.
But more importantly, active retirement communities often harken back to the kind of neighborhoods their residents remember growing up in: where people felt close to their neighbors, where beliefs and values were usually shared. Residents typically believe that kind of closeness more than makes up for any lack of age-diversity. Such a comfort level is important to happiness and fulfillment—which, in its turn, encourages more participation in activities, which keeps residents healthy and involved longer.
In today's active retirement communities, activity and community work to reinforce each other, to the long-term benefit of the residents. The best communities are those which recognize this, and carefully manage it through the use of planned social activities.
Comments (0)