Who is visiting RetireNet.com?
Editorial Staff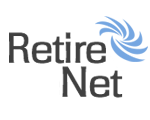 The Most Influential People...
Who visits RetireNet.com?
A powerful demographic that's who! Retirenet.Com visitors represent 40 percent of the adult population and possesses more than 70 percent of the country's wealth. Already the largest population segment, the 50-plus audience will grow 20 times a more than the 18-49 demographic in the next five years. Retirenet.com delivers millions of 50-plus consumers who turn to us for communities, products and services to help them navigate the unchartered life changes and life stages that affect them, their families and the people for whom they care.

Only Retirenet.Com technology offers our clients the unmatched media-buying option that access this influential demographic.

Relevant Content
Not only is Retirenet.Com the largest directory of communities and retirement living options but each section of Retirenet.Com also channels up-to-the-minute RSS news feeds about every area of the country that affect the 50-plus market.

Technology
If you look at the retirement portals that have surfaced since Retirenet.Com pioneered the industry 12 years ago, you would see small database driven and often flat html websites that function with off-the-shelf technology. This "dated" programming means that these other sites have not changed much over the past five years, if at all.

Dynamic
Every quarter, Retirenet.Com delivers new and innovative technology that enables our clients to effectively market their communities to the 50-plus demographic. Most of our technology has an API that will allow the communities to manage all their content, homes, photos, staff profiles etc. on Retirenet.Com and that content is dynamically delivered, in real time, to their own website. If it sounds complicated, its not. We've designed all our technology so that anyone with very limited internet experience can use it.

Getting Started
Setting up a Free Basic Listing on Retirenet.Com is the way to get started. Just Click Here and our set up wizard will walk you through the process.