When the Grandkids Come to Visit
Sue Johnson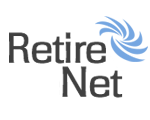 Don't panic! Simply plan ahead and you can be ready for anything.
Posted October 29, 2010
Grandchildren can be little whirlwinds of energy, and keeping up with them—or keeping them under control—can be a daunting challenge. But in fact, grandparents have been dealing with this forever, and a few simple plans make all the difference. Here are ten tips to help you not only cope with the visit, but also enjoy it more.
1. Plan meals ahead and freeze as much as possible. You don't want to be stuck in the kitchen when you can be creating memories…unless you want some of those memories to include cooking with grandma and grandpa!
2. Plan ahead of time what you want to do. Talk this over with your grandchild before his visit, so he can add his input and also so he'll know what to anticipate. The anticipation is half the fun!
3. Get plenty of sleep before the visit so you're all rested up for the dynamo that is about to descend. Get plenty of rest during the visit as well—a routine one hour nap for everyone after lunch can appeal to all ages!
4. If your grandchild is young, take some photos or a video to send them ahead of time that shows them where they'll sleep, where they'll eat, the park where you'll take them, as well as your pet who will help greet them at your door. Familiarity with the unknown will help ease the transition into your home.
5. Line up a few playmates in your neighborhood and arrange for some play dates. You'll learn a lot and love watching your grandchild interact with someone their own age.
6. Go to your local library to get books, videos, computer games, and audio cassettes that will appeal to your little one so you're ready in case it rains. You might even plan a trip to the library to restock during their visit.
7. Check out your local Parenting Magazine—they are free in the supermarkets and are a wealth of knowledge about what is going on for children in your location. Plan one outing each day that you all can enjoy.
8. Discuss with their parents any rules they would like to have you follow during the visit. Most parents are happy to relax a bit and let the grandparent's home be a special place where things can be a bit less regimented, but check and communicate to avoid hard feelings. Ask too about special diets and food preferences so you can have favorite foods on hand.
9. Make sure you have the right equipment. You won't need a lot of extra equipment but having the basics—diapers, a port-a-crib, high chair, rocking chair, a night light, and a few age appropriate toys—will be helpful. You might want to start a neighborhood co-op to share such items.
10. Clear your calendar and cancel all but the most necessary of your own day-to-day activities so you can spend as much time as possible with your grandchild. Staying grandchild oriented is the key to a successful visit.
And don't forget to have your cameras loaded and extra batteries for videos. Capture the fun and joy of the moment so those memories won't fade and can be added to a scrapbook of the visit.
© by Sue Johnson and Elizabeth Bower from Grandloving: Making Memories with Your Grandchildren, 5th edition.
Sue Johnson is the founder of Heartstrings Press, and co-author of 5 editions of the award-winning Grandloving: Making Memories with Your Grandchildren. She has become known as a contemporary grandparenting expert, serves as a judge for the prestigious Mom's Choice Award, and helps families connect. She and Rick, her husband of 49 years, live in Lancaster, Virginia. Her website is GrandLoving.com.
Comments (0)