When Is It The Right Time?
Dr. Dorree Lynn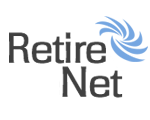 How to know you are ready to start dating after a divorce
Posted March 2, 2011
There's no one right time. However, after a period of emotional recuperation, as the saying goes, it helps to get back on the horse. Since dating is not a romantic fairy tale, with support and courage, one does it anyway.
Almost everyone experiences a fear factor. It seems exhuasting and no one wants to risk being hurt again. Sort of like job hunting but harder as you are wearing your heart on your sleeve. It helps to remember, that almost everyone else who is dating, men as well as women, feel the same way—no matter how overtly confident they appear. Everyone has baggage, emotional scars, kids, mortgages, ex-spouses. Being out on the dating scene again seem daunting. You gotta' go from the "just-do-it" to I've just done it" stage and keep moving on.
The trick is to consider each date an educational experience. Every wise dater learns how to not waste time with poor matches and to consider the date an opportunity to learn something new and to be able to say "thank you" for the educational experience. Also, during this process, the dater will learn exactly what kind of person they are looking for, as opposed to who they would never consider. With time you will find out more about who you are now and what kind of person you are attracted to.
The process for dating after divorce is different for everyone. Start slowly using basic common sense such as:
Meet at a neutral place for lunch, a drink or coffee. It's easier to leave in a shorter time span and to not choke your food through a dreadful dinner, if your date is a bore.
No three-date-sex-rule exists. Have sex when and if you choose. (Just use a condom, please).
Stay away from "newly-paroled" singles; they have no idea what they want. Sometimes after a long-term monogomous marriage, these people are often like "kids in a candy store," ready to hop into bed to taste any and all varieties.
Make a wish list—but don't adhere to it too tightly. Surprises come when least expected.
Date to have fun, not to rewed.
Dr. Dorree Lynn is a practicing psychologist and expert in sexuality and relationships. She is a bestselling author of three books, including Sex for Grownups: Dr. Dorree Reveals the Truth, Lies and Must-Tries for Great Sex After 50. Dr. Lynn is the former host of her own Radio America program, a regular media expert for the American Psychological Association and AARP, and a well-known speaker. Her website is DrDorreeLynn.com.
Comments (0)