What is Independent Living?
Editorial Staff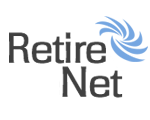 Want a simplied lifestyle? Consider an independent living community.
Independent living (also known as congretate living) represents an intermediate step between a fully active lifestyle in one's own home, and assisted living. In an independent living community, residents receive no custodial care; but they do benefit from a radically simplified lifestyle in which much of the actual work of daily life is done for them: cooking, home maintenance, laundry, and transportation, for instance, depending upon the community. In addition to the many recreational, educational, and social activities offered by independent living communities, the result is often a rich and rewarding lifestyle.
Independent living communities are carefully planned to meet the changing physical needs of their residents. Such features as single-level floorplans, convenient parking, individual alarm systems, manned community gates, and proximity to shopping and medical care are common. These communities may consist of apartments or detached homes; but what they all have in common is that they are age-restricted: usually only those 55 and older (sometimes 62 and older) are allowed to own or rent in one.
Moving to an independent living community can result in lower living costs for seniors; but it can also wind up increasing costs. Many apartment complexes for seniors (known as "congregate living") are subsidized by either public or private charities, so costs are low but waiting lists are long. At the other end of the spectrum, buying a home in a retirement community is little different from buying one in any other gated community: the cost of the home, plus the monthly community fee for services, can add up to less or more than housing costs before the move. Usually, seniors reduce costs by exchanging a larger home for a smaller one; but in saturated housing markets such as Florida, home costs can be greater than expected.