What is Continuing Care?
Editorial Staff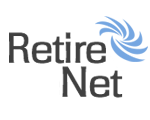 If "aging in place" appeals to you, consider a Continuing Care Retirement Community
Continuing Care Retirement Communities (CCRCs) provide a variety of accommodations that range between independent living, assisted living, and nursing care, within the same community. (CCRCs are sometimes referred to as "Life Care" communities...but the latter is actually only one type of CCRC. The primary difference is in the type of contract, which is discussed in more detail below.)
Typically, a resident signs a lifetime contract upon entering the independent living part of the facility, and moves into assisted living and finally nursing care as he ages and his capabilities lessen. Thus, CCRCs allow for what is called "aging in place." By providing accommodations that meet the needs of a wide range of health situations, they allow a person to retire once and never have to worry again about leaving friends, family, and community (in theory--there are exceptions even to this). Thus, they can provide a stable sense of community during difficult life transitions.
Residents pay a premium for that benefit: CCRCs tend to be very expensive. Usually, in addition to paying a monthly fee for services, residents must pay a one-time entrance fee that can equal the cost of purchasing a private home. And, of course, nursing care within a CCRC setting will be as expensive (or more so) as it would be in a traditional nursing home. (Nursing care, however, may be covered by Medicare, Medicaid, long-term care insurance, veterans benefits, or private medical insurance.)
CCRCs will fall into one of three categories, depending upon what type of contract they offer. There are three basic types of contract:
An all-inclusive contract, which would include nursing care at little or no premium above the standard monthly fee. This is what is commonly referred to as "Life Care." What is more, the community will subsidize the cost of care if the resident ever becomes financially unable to pay the monthly fee. Life Care communities are able to do this because they usually charge hefty entrance fees. Like insurance companies carefully adjusting their rates, Life Care communities know exactly how much they have to charge in order to fulfill their future obligations in the event of a resident's inability to pay. They make their money up front.
A fee-for-service contract, in which long-term care is billed separately depending upon the type and extent of care necessary. These communities may or may not charge an entrance fee; but if they do, it will tend to be modest compared to other CCRCs.
A compromise between the above two approaches, in which a certain level of nursing care is guaranteed, with the resident being responsible for payments over and above those in the contract. Usually, the guaranteed care is expressed in number of days rather than a dollar amount.
Entrance fees usually will be highest in the case of a Life Care community, because the community has to make sure it recovers the cost of care with the up-front payment. In the case of a fee-for-service contract, on the other hand, the entrance fee can be dramatically lower—and if Medicare or some other type of insurance pays the bulk of nursing care, the savings could be substantial for the resident and his family. On the other hand, if the resident develops a condition for which nursing care is more expensive than average, a fee-for-service contract can wind up being the most expensive type over the long haul.
Since CCRCs must accommodate residents in every category of independence, the types of residential units available is wide-ranging. Apartments, cottages, and larger detached homes can be found in the independent living section, whereas the assisted living section more typically offers scaled-down accommodations with smaller kitchens and more common areas.
Nursing care units do not differ markedly from other nursing homes; but sometimes, a CCRC doesn't actually have a nursing facility on the same campus. They may own a skilled nursing facility at some other location; or, sometimes, may simply contract with another company to provide nursing care at that company's location. Those moving to a CCRC specifically in order to "age in place" should carefully check to make sure that entering nursing care does not mean leaving the community.
In some cases, a CCRC may have entrance requirements that have nothing to do with health or ability to pay: for instance, affiliation with a certain religious group.
Comments (0)