What is Assisted Living?
Editorial Staff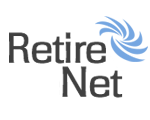 ALFs bridge the gap between independent living and nursing home care.
Assisted living facilities (ALFs) provide assistance to people needing help with what are known as "Activities of Daily Living" (ADLs). These are simply everyday tasks such as bathing, dressing, eating, housekeeping, and use of medications—activities which most people take for granted. When a person has reached the stage where he needs help performing such tasks, but is not in need of full-time nursing care, an ALF provides a bridge from one stage of life to the next. The philosophy behind assisted living is that adults should be granted the maximum amount of independence they're capable of.
Assisted living is the commonly-accepted term; but there are others, and since there is no regulation at the federal level, your own state may use a different licensure term Among those terms are Residential Care Home, Assisted Care Living Facility, and Personal Care Home.
Because assisted living facilities provide an intermediate level of care, they take many forms. Some are affiliated with independent living communities, while others may be affiliated with nursing homes (such affiliations—which sometimes include all three types—are known as Continuing Care Retirement Communities). They are not required to provide nursing care, but some of them do. Typically, ALFs also do not offer Alzheimers or dementia care. ALFs typically cost less than nursing homes, but more than independent living; and while some medical insurance policies may cover some of the costs, Medicare does not cover assisted living. In some states, Medicaid will cover the costs associated with assisted living...but few facilities accept Medicaid payments.
Assisted living facilities vary in size and living style. Some resemble large apartment complexes, in which each resident has separate living quarters. Others resemble boarding houses, in which each resident has a separate room, while sharing the rest of the facility. Almost always, however, the facility will provide both room and board, most housekeeping services, and supervised social activities, as well as assistance with ADLs. Among the services you can expect to find in an assisted living facility are:
Minor medical supervision
Three meals per day. Many ADLs also provide snacks.
Round-the-clock supervision
Assistance with ADLs (for instance, bathing, dressing, eating, moving around)
Basic housekeeping (such as laundry)
Outside transportation
Security
Social activities
Educational, health, and cultural programs
In addition, an ALF may offer:
Recreation and/or exercise facilities
Educational facilities, such as libraries and computer rooms
Gardens
Chapels
It must be emphasized that ALFs are intermediate facilities, and even those with an on-staff nurse are not licensed medical facilities. This means they are not permitted to give the same level of medical care that would be found in a nursing home. In an emergency, the nurse at an assisted living facility will call 911, just as you would. Read more.
If assisted living is for you, read our article on finding the right facility to match your needs.