What is an Alzheimer's Care Facility?
Editorial Staff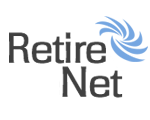 Caring for Alzheimer's patients needs different kinds of facilities at different stages.
It's a mistake to think an Alzheimer's care facility is nothing more than a nursing home. Many Alzheimers patients—perhaps most of them, until the last stages of the disease—are not especially challenged physically; and most nursing homes are not set up to deal with residents who are cognitively, rather than physically, impaired.
Dealing with a loved one who suffers from Alzheimer's can be a frustrating experience, and not only because of the devastating effects of the disease itself. Finding the best course for treatment is also challenging due to the bewildering number of factors involved in Alzheimer's care.
Every different type of senior housing (except independent living) can be appropriate for an Alzheimer's patient, depending upon the severity of symptoms. Further progression of the disease, however, may render the residential environment no longer optimal, requiring a move...perhaps several times over. Finding the right type of residential facility is the first task that needs to be taken care of.
Assisted Living Facilities (ALFs)
These facilities are designed to provide assistance in what are known as "Activities of Daily Living" (ADLs)—the everyday tasks such as bathing, dressing, eating, housekeeping, and use of medications which most people take for granted. Alzheimer's patients frequently are physically capable of performing such tasks, but need help to remember to perform them, or to understand what is appropriate to the situation. Given expert help, many Alzheimer's patients can maintain reasonably high levels of independence for long periods, benefiting both patient and family.
Ultimately, though, since Alzheimer's disease is not curable, most patients will reach the point where assisted living simply doesn't offer the kind or amount of care they need, and they will have to move to a different kind of facility.
Nursing Homes
Also called Skilled Nursing Facilities, these are the only real options for patients requiring 24-hour skilled care. Not all nursing homes are equal, however: some specialize in Alzheimer's care, while others merely accept Alzheimer's patients (it is estimated that up to half of all nursing home residents suffer from Alzheimer's or some other form of dementia). The best nursing homes for Alzheimer's patients will be those with programmed activities and comfortable environments specially adapted for the needs of dementia patients. Such facilities, when contained within a nursing home, are known as special care units (SCUs). Because Alzheimer's patients are frequently more ambulatory than other nursing home residents, SCUs should be designed not only to take advantage of their residents' abilities, but also to provide the extra security (such as locked exits) which those abilities demand. In addition, a nursing home that is run by compassionate and friendly staff members, able to give care that is culturally and linguistically appropriate to the patient, should be given high marks when shopping for a facility.
Hospice Care
Eventually, of course, Alzheimer's always proves fatal. For those in the terminal stages of the disease, a hospice environment may be a better choice than continued residence in a nursing home. Medicare offers a six-month hospice benefit, and hospices do admit dementia patients; but they are often reluctant to do so, arguing that the unique benefits of hospice care are beyond those with advanced dementia. Ultimately, it is a decision that must be made by the family and the chosen hospice.
Continuing Care Retirement Communities (CCRCs)
This is perhaps the best option of all, but can also be the most expensive. CCRCs combine independent living, assisted living, and nursing care facilities within a single community, and residents move from one environment to another at the appropriate stage. This frequently allows for a tight-knit community of friends who grow older together, and long-term relationships not only between residents and administrators, but between family and administrators as well. The main drawback is cost: depending upon the community, there can be an entrance fee equal to the cost of a private home, in addition to monthly fees for care. CCRCs also routinely require that residents enter the community before they require nursing care, so planning well ahead is necessary.
Comments (0)