What is a Nursing Home?
Editorial Staff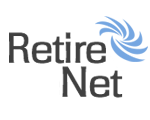 For those with serious medical conditions, skilled nursing care is a must.
A nursing home (also known as a convalescent home or a skilled nursing facility) is a live-in facility that is licensed to provide medical treatment. The home provides what is known as "custodial care"—assistance in performing Activities of Daily Living (ADLs)—as well as medical care. Residency may be short-term (for instance, in the case of post-surgical rehabilitation) or long-term (for instance, in the case of Alzheimers or other forms of dementia, or debilitating conditions from which the resident is not expected to recover).
Nursing homes are licensed at the state level, so the requirements they must meet vary from on state to another. In general, they are staffed by registered nurses, who provide care directed by a physician. Most nursing homes also employ therapists: physical therapists, who help residents regain or retain strength and balance; occupational therapists, who retrain them in simple tasks such as dressing and grooming; and speech therapists, who assist residents to recover communications skills. Custodial care is generally provided by unlicensed nursing assistants.
Nursing homes are the most expensive type of retirement facility. A recent survey showed that the annual average cost for a nursing home resident is $70,000, and the average stay is nearly 2.5 years. Typically, residents rely upon Medicare to help defray the initial costs; but Medicare will only cover nursing home costs following hospitalization, and covers only the first 20 days at 100%. After that, there is a daily deductible and a 100-day maximum stay relating to any single diagnosis.
Private insurance may also pay for nursing home care, depending on the terms of the policy.
Once Medicare and private insurance options are exhausted, residents and their families are responsible to cover the costs themselves. Frequently, this results in almost entirely depleting a resident's fiscal resources. In the event that a resident is no longer able to pay for care, Medicaid will usually cover the costs.
In the case of a spouse who is a resident of a nursing home, Medicaid requires that the non-exempt assets held in common be divided equally between husband and wife, and the half held by the spouse in the nursing home must be reduced to $2000 before Medicaid eligibility. The spouse outside of the nursing home is allowed to retain assets such as the home, car, and certain types of personal property. Beyond that, asset protection is a convoluted process, and those facing high nursing home expenses should consult with a qualified elder law practice.
Activities of Daily Living
"Activities of daily living" are the ordinary, everyday activities of an independent adult. Residents of nursing homes are almost always compromised to some extent in their ability to care for themselves, and are assisted in ADLs by certified nursing assistants.
The activities classifed as ADLs include:
Personal hygiene (such as bathing and grooming)
Dressing and undressing
Eating
Independent movement (such as standing up, sitting down, or lying down)
Continence, and the ability to use a toilet independently
Comments (0)