What Does Health Care Reform Mean for Your Medicare Drug Expenses?
ExtendHealth.com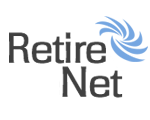 Most people have probably heard by now that the health care reform bill will close the Medicare Part D "donut hole," but when and how that will happen isn't fully clear.
So what is the "donut hole"? If you are enrolled in Medicare Part D in 2010, you'll pay a deductible of $310 and then 25% of the cost of prescription drugs until the total cost reaches $2,830. Total out of pocket expenses are $940.00. The formula for figuring the amount looks like this: 310 + ((2830-310) x .25)
Once drug costs reach $2,830 you reach the "donut hole" or Medicare Part D coverage gap. In 2010 that means you must pay the full cost of all prescription medications until your total spending reaches $6,440 and out-of-pocket spending reaches $4,550 – in other words, you are responsible for another $3,610. At that point catastrophic coverage kicks in and you pay only 5% of drug costs for the rest of the year.
In the coverage gap, the cost of a required medication may become unaffordable for many people, zooming from $50.00 a month to $200 a month or more. Some react by trying to stretch their medications, not taking them as often as prescribed, or by not taking them at all. Others are forced to make difficult choices between paying necessary expenses such as rent or electric bills and buying the drugs they need.
The government estimates that about 7 million people reach the coverage gap each year. Under the reform bill, this gap will be eliminated over the next ten years, starting this year when people who hit the donut hole will receive a $250.00 rebate check. The picture brightens even more in 2011, when the cost of single source brand drugs inside the coverage gap will be discounted by 50%. Over the next ten years, the discount inside the gap will grow by a few percentage points each year until it reaches the full 75% in 2020.
To show what that means in the near future, the following table calculates total out of pocket expenses in 2009, 2010, and 2011 for a person who fills 72 prescriptions per year. The calculation assumes that four of the prescriptions are generic drugs, which cost less, and that two of the prescriptions are for single source brand drugs that qualify for the 50% discount starting in 2011.
| | | | |
| --- | --- | --- | --- |
| Expense Category | 2009 | 2010 | 2011 |
| Deductible | $295.00 | $310.00 | $310.00 |
| Pre-coverage gap | 601.25 | 630.00 | 632.50 |
| Coverage gap | 2772.00 | 2642.00 | 1601.71 |
| Rebate | -- | -250.00 | -- |
| Total OOPE | $3668.25 | $3332.00 | $2544.21 |
| Percent change from prior year | -- | -9% | - 24% |
As this example shows, by 2011 people who enter the donut hole can look forward to a significant reduction in out of pocket expenses. The savings will be higher for those who take more discount-eligible brand name drugs.
As for that $250 rebate--if you enter the donut hole this year you'll automatically receive a check from the government. Kathleen Sibelius, secretary of the U.S. Department of Health and Human Services warns, "If someone tries to get you to sign something or tries to sell you something related to this [rebate] check, say no," because it is a scam. The Centers for Medicare and Medicaid services will start mailing checks on June 15. When your check is sent will depend on when you hit the coverage gap, but you do NOT have to apply for it.
As the Medicare annual enrollment period approaches you'll want to review your prescription drug plan and make sure you're getting the lowest annual out-of-pocket cost based on your prescription drug expenses. The Extend Health Prescription Profiler is a free on-line tool that allows you to search Medicare plans using your list of prescriptions to find low-cost coverage options. The Profiler has the latest, updated prescription drug plan costs and information, and it's easy to use: simply enter your prescriptions and dosage amounts, and the Profiler will give you a list of plans in your area with complete information on premium expenses, deductibles, out of pocket costs, and more.