What are Activities of Daily Living?
Editorial Staff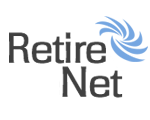 ADLs are how the senior care industry describes the ordinary tasks of everyday life
Two different terms are used to describe the ordinary, everyday activities of an independent adult. When some people are compromised in their ability to perform these activities alone, they may be good candidates for an assisted living facility.
The most fundamental activities are known as "Activities of Daily Living" (ADLs). These are used by assisted living facilities to determine the level of care—and the accompanying cost—needed by each resident. They include:
Personal hygiene (such as bathing and grooming)
Dressing and undressing
Eating
Independent movement (such as standing up, sitting down, or lying down)
Continence, and the ability to use a toilent independently
"Instrumental Activities of Daily Living" (IADLs) is the term used for activities which aren't crucial for independence, but which greatly enhance an individual's ability to function. If a person is compentent in all ADLs, but needs help in some IADLs, it is frequently a good idea for the family, or a home care aide, to provide assistance (such as balancing checkbooks or doing the driving) for as long as that person can remain independent. Once any of the ADLs begin to be difficult to achieve independently, assisted living becomes a viable option.
IADLs include:
Doing light housework
Preparing meals
Managing medications
Shopping for groceries or clothes
Using the telephone
Managing finances