Welcome to the All-New RetireNet.com
Editorial Staff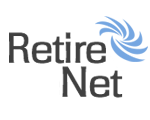 Posted October 25, 2016
The Retirement Net is now RetireNet.com - complete with a whole new look and all-new features to make your visit more rewarding.

The redesign of the site was a huge undertaking and as is the case with any major project there is always some things that need "tweaking!"

The best and most effective way for us to continue to improve the site is with your feedback. As you visit the site, take a look around and give us your impressions. Let us know what you like and what you don't like, and let us know what you would like to see added to the site.

We have created this simple feedback form for you to use to contact us. Just click here and give us your thoughts.