Want to try yoga?
Li Wang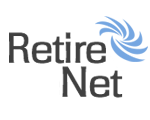 This decades-old book is a great place to start.
Posted March 26, 2010
If you take the time to practice yoga, it will give your mind and body great benefits. Body awareness, increased flexibility and ability to relax are just some reasons to get down and do some yoga. If you're not sure where to start, head to the library or pick up a used copy from Amazon of Richard Hittleman's Yoga: 28 Exercise Plan, first published in 1969.
Hittleman, who once had his own TV show, penned a well-written book that, if followed correctly, is a methodical introduction to yoga that starts off slowly and progresses at a manageable pace. Each chapter ends with some inspirational thoughts that are sometimes silly and outdated, like the chapter on "Yoga and the Housewife."
Nevertheless, if you take time to do all 28 days straight, your body and mind will be richly rewarded.
Sure, the yoga fashion is outdated, but the photography is very effective in illustrating the correct progression of poses, or asanas, such as the cobra, back stretch and chest expansion. Follow the system and even the most inflexible individual will feel improvements. The chapters are carefully ordered to allow the participant to achieve satisfactory results.
I recommend this book because anyone from any athletic background can follow the program and call himself a yogi. This book has withstood the test of time, it's a health and fitness classic.
Whenever I need to restore some discipline in my life, I turn to Hittleman's book. I get reacquainted with old favorites like the forward bend and figure out where my body's imbalances are. Once you've completed his program, you can practice the three series of poses in the back of the book.
So if you're not ready to get into a gym full of modern yoga devotees and potentially annoying, holier-than-thou teachers, Richard Hittleman's Yoga is the perfect, stripped-down text for those who just want their bodies to feel better through a proven method.
Li Wang is a journalist, communicator and digital media enthusiast who wants more people to enjoy living a healthy life without having to think too much about it. His blog Wiser Health promotes simple and low-cost ways to stay healthy.
Comments (0)