Visiting a Retirement Community
Editorial Staff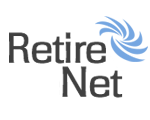 What should you look for when it comes to choosing a new home?
You've done all the research, made a list, and narrowed down your choices. Now comes the most important part of selecting a retirement community: visiting.
The first thing to be aware of is that if this is the most important step in the buying process, it's also the most important step in the selling process. Community sales directors want you to visit...they just don't want you to leave without buying a home. Your top priority has to be getting all your questions answered up front, before you settle for a home, or a community, which might not be exactly what you want.
When visiting a community, there are four basic characteristics that need to be investigated: the homes, the people, the amenities, and the fine print.
The Homes
Every senior needs to take into account the probability of diminished capacity in the future; and luckily, most builders also take this into account when designing homes for retirement communities. Many of the details may seem nit-picky, and the cost of the home will rise along with the number of special features; but there are a few that are so basic that no retirement home should be considered if they're absent.
The most important, and obvious, feature is a single-level floorplan, eliminating stairs entirely. The driveway should terminate as close to the main entry as possible, and doors should be wide and equipped with levered handles. The entry should be well-lit, as should all areas of the house—but lit in such a way as to cut down on glare, which can be as troublesome as darkness.
Details of the home—such as the placement of electrical outlets, bathroom shelving, even the controls on a stove—should take into consideration a senior's diminished ability to bend and reach. Everything should be easily accessible not only to a standing adult, but also to one using a walker or confined to a wheelchair.
Bathrooms, especially, are important. Non-slip flooring, higher toilets with grab bars, accessible tubs and shower stalls with hand-held shower heads (and, again, grab bars) are all details that should be included.
As you tour a model home, try to imagine yourself using a walker or wheelchair. How easily can you get around? Is everything within easy reach? And if you're tempted to think, "This won't happen to me," remember that there is an increased likelihood of visitors, even neighbors, who may be appreciative of these features.
The People
Which brings us to the second characteristic: your prospective new neighbors. Many people move to a retirement community specifically so they can be surrounded by people of their own age group, people who share experiences and outlooks. Still, communities differ in the details, and each one will have its own unique character.
For instance, Community A may be characterized by dedicated fitness buffs, while Community B is filled with gardening fanatics. Perhaps jogging just makes you tired, but the prospect of hybridizing your own daylilies makes your heart race. Choosing between these two communities would seem to be easy...but what if the gardeners in Community B can't get along? They may share a common interest, but is there any real community there?
The best way to gauge the character of a community is to time your visit so you can attend a community event, such as a barbecue or pot-luck dinner. You can learn a lot simply by observing: is the event well-attended? Do the people mingle freely, or divide into discrete groups? Is it loud, or quiet?
Mingle yourself, and speak to as many people as you can. Ask questions about the community, but also get personal: try to get to know the people around you. Are they (for the most part...people differ, of course) open and friendly, or aloof? Are they helpful, or guarded? And most of all, do they seem pleased and excited about the prospect of a new member of the community: you?
The Amenities
Most retirement communities are designed to cater to their residents' desire to be active, and so feature amenities that range from the requisite pool and clubhouse to 18-hole golf courses and marinas. Libraries, restaurants, computer centers, tennis courts, and fitness centers are all far from uncommon; but, of course, each additional amenity increases the cost of buying into the community.
One of the most important features may be the presence of a paid, full-time activities director. Having someone on staff to organize activities means a full schedule of outings and events, which can be important especially for those not only newly retired, but new to the area as well.
When it comes to amenities, personal preference is probably of greater importance than with any other characteristic of the community. The presence of grab bars in bathrooms, and the friendliness of neighbors, may be objectively good in all cases; but the presence of a woodworking shop is of no use to you if you aren't a carpenter. A community with no more than walking paths may be fine for you, if all you want is a pleasant and safe place to take walks. So make sure you get what you want, but don't wind up paying too much for amenities you'll never use.
The Fine Print
If you're satisfied with the homes, your new neighbors, and the community amenities, you're just one step away from buying a new home. Now comes the most involved part: going over all the details on paper.
This means more than the paperwork of a typical home closing. That's important too, of course; but just as important are the rules and regulations governing the community. In most cases, your new community will be governed by the local homeowners association (HOA), of which you will automatically be a member upon closing—and to which you will have to pay dues, and occasionally a special assessment for some particular project.
Make sure you get a copy of the HOA's covenants, conditions and restrictions (CC&Rs), the rules that govern the community. These will include such things as restrictions on remodeling, street parking, pet ownership, even how long guests can visit. Some communities are laissez-faire in most areas; others strictly regulate everything, from the height of fences to the color of curtains visible from the street. Make sure you can live with the CC&Rs before you buy into the community.
Also, find out who sits on the board that directly oversees the community's business, and how they're elected. If there's a high turnover rate on the board, it could indicate a poorly-run community; on the other hand, if the turnover rate is unusually low, it could indicate a community that has become the personal fiefdom of a handful of influential residents.
Make sure the HOA has a healthy reserve fund. This is the fund used for future expenses, such as repairs to community property. If the fund is too low, you could wind up getting hit with a large and unexpected assessment to cover the cost of an emergency repair. Also, find out if there are any outstanding legal issues within the community, such as litigation between the HOA and residents, or between the developers and the host community.
And finally: do this with every community on your short list. You may fall in love with the very first community you visit, but the only way to know if it's true love is to keep to your plan. Do your due diligence and stay patient. By the end of the process, one community will emerge as the best option.