Visit Phoenix
Editorial Staff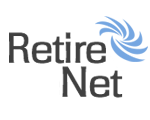 The Hot Sheet Blog
Feb 21, 2020 5:00 pm
The M3F Music Festival, Innings Festival, Heard Museum Guild Indian Fair and Market and more highlight our top things to do in Phoenix this weekend. 
Phoenix Faces & Places: Phoenix Pride
Feb 20, 2020 4:00 pm
Sunshine, glitter, and messages of love are synonymous with Pride Month, which is observed each June. In Phoenix, however, the colors of the rainbow emerge much earlier than visitors may expect....
Phoenix Field Guide: Exploring the Sonoran Desert
Feb 14, 2020 4:00 pm
Phoenix's stunning Sonoran Desert scenery sets it apart from every major city in the United States. And the best part? Great hiking trails, mountains and desert adventures are all aro...
Museum Exhibits & Art Events to See in Phoenix this Spring
Feb 14, 2020 3:00 pm
In Phoenix this spring for sunny weather, spring training baseball and desert wildflower hikes? You need to add these seasonal museum exhibits and art festivals to your to-do list.&...
Weekender: February 28 - March 1
Feb 14, 2020 3:00 pm
Innings Festival, PHX Vegan Food Festival, and Chili Bourbon Festival highlight our top things to do this weekend in Phoenix. Innings Festival Saturday-Sunday Get your 90s nostalgia on at ...
The Best Deals in Phoenix This Spring
Feb 10, 2020 10:00 pm
Whether you're here for spring training or you're just looking for some beautiful sunny weather, Phoenix businesses are offering all sorts of deals and special offers to make s...
Feb 10, 2020 9:00 pm
Your guide to who's who and where to see them take the stage (almost) every night of the week It's undeniable: Drag is all the rage across every pop culture platform. From &...