Visit Phoenix
Editorial Staff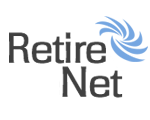 The Hot Sheet Blog
Sep 24, 2020 10:00 pm
Shrouded by mountains on three sides and covered by a canopy of near-perpetual blue sky, Phoenix and its neighboring communities are home to more than 160 golf clubs that offer more than 185 dif...
Things to do for Halloween in Phoenix
Sep 21, 2020 3:00 pm
We've got the lowdown on haunted houses, trick-or-treat events, family-friendly festivals and more things to do for Halloween in Phoenix. Visit a Haunted Building Ghosts are said t...
Seasonal Experiences ? from Farm to Table ? in Phoenix
Sep 17, 2020 5:00 pm
Greater Phoenix is famous for its endless sunshine that, in addition to providing that year-round dose of vitamin D, also produces diverse crops that visitors and locals can experience at Pho...
Where to See Saguaro Cactus in Phoenix
Sep 16, 2020 3:00 pm
So, you've made it to Phoenix — naturally, you want to see a saguaro cactus for a solid selfie or perfect photo op. This desert flora is one of the most iconic symbols of the...
Explore The Paths Less Traveled in Phoenix
Sep 2, 2020 4:00 am
While we're disappointed that many of our signature events in Greater Phoenix have been cancelled in accordance with guidance from the Centers for Disease Control and Prevention (CDC)...
The Best Spots to Dine for Arizona Restaurant Week
Sep 1, 2020 3:00 pm
With COVID-19 impacting the way we dine, the 2020 Fall Arizona Restaurant Week looks a little different than it has in the past. But you can still expect to enjoy delicious food from restaurants...
This Week's Deals on Pickup and Delivery in Phoenix
Aug 31, 2020 3:00 pm
Although some Phoenix restaurants and shops have opted to keep their doors closed for dine-in, you can still enjoy their food and goods through curbside takeout or delivery. To help you contin...