Visit Phoenix
Editorial Staff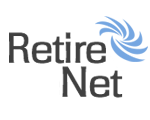 The Hot Sheet Blog
Things to Do This Weekend in Phoenix
Jan 25, 2021 3:00 pm
Jan. 29-31 Find out what's happening this weekend in Phoenix. You can see some live music in the botanical garden, get a last look at some holiday lights, experience abstract installati...
Things to Do for Valentine?s Day in Phoenix
Jan 18, 2021 2:00 pm
We've got a few ideas to make sure love — and not your plan — is the only thing in the air this Valentine's Day in Phoenix. Find details on some socia...
Where To Experience The Top Wellness Trends in Greater Phoenix
Jan 5, 2021 2:00 am
For wellness-minded travelers, yoga sessions and spa treatments have long been the universal standard. But, thanks to 2020, self-care routines have been expanded in a variety of ways with the ve...
Dec 17, 2020 3:00 pm
The time is coming to bid farewell to 2020! Find ways to celebrate the end of the year with events, dinners, and more. While all these things to do have safety precautions and social distancing ...
Only In Phoenix: The Ultimate Gift Guide for Shopping Local
Dec 7, 2020 6:00 pm
Gone are the days of shot glasses and postcards (well, unless that's your thing), as today's travelers are seeking the most authentic souvenirs and exclusive gifts unique t...
Faces & Places: Phoenix General
Dec 4, 2020 5:00 pm
The clothing and lifestyle boutique Phoenix General was never intended to be a brick-and-mortar shop. "Originally, our idea was for an online store," says Kenny Barrett, ...
Experience American Indian Culture in Phoenix
Dec 1, 2020 8:00 am
Before metro Phoenix became the bustling metropolis it is now, the region was (and still is) home to several American Indian cultures. Take a step back in time and learn about the history of the...