Visit Myrtle Beach - RSS
Editorial Staff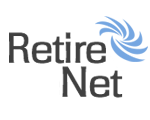 Celebrate Thanksgiving in Myrtle Beach With Family, Fun and Food
Nov 18, 2019 2:00 pm
The long Thanksgiving holiday weekend is the perfect time of year for a family reunion or getaway. The Myrtle Beach area takes entertaining our holiday visitors seriously, and there is plenty go...
Festival of Trees at Ripley?s Aquarium of Myrtle Beach
Nov 13, 2019 8:00 pm
Tis the Season for holiday fun and Ripley's Aquarium of Myrtle Beach has decked the halls with Christmas Trees for all guests to enjoy! For the entire month of November and December, ...
Myrtle Beach Area Christmas Tree Lightings in 2019
Nov 13, 2019 4:00 pm
As the Grand Strand covers over 60 miles of coastline, we have our fair share of Christmas tree lightings and celebrations as we head into the holidays! The first one of the season is this comin...
South by Southeast Music ?Feast' Takes Place this Saturday, November 16
Nov 13, 2019 1:00 pm
This coming weekend will be full of fun pre-Thanksgiving activities and even a Christmas tree lighting here and there! There are lots of great deals to be found around the Myrtle Beach area on h...
The 2019 Dickens Christmas Show and Festival Is Just Around the Corner
Nov 11, 2019 6:00 pm
Growing up in the Myrtle Beach area, one of the big kick-offs for the holiday season (besides the fantastic live Christmas shows) was always The Dickens Christmas Show and Festival, and it still...
Sensory-Friendly Family Fun Weekend Scheduled for November 15-17, 2019
Nov 11, 2019 1:00 pm
The weekend of Friday, November 15, through Sunday, November 17, is sure to be a fun one along the Grand Strand as the Champion Autism Network (CAN) has organized a Sensory-Friendly Family Fun W...
Shopping Abounds in Grand Strand Towns
Nov 7, 2019 6:00 pm
Combine Shopping and Holiday Fun in Myrtle Beach Shopping is a breeze in the Grand Strand area! While you're here enjoying the beach, holiday shows, attractions, and amazing restauran...
Myrtle Beach Area Holiday Shows Celebrate the Start of the Christmas Season
Nov 5, 2019 5:00 pm
If you're lucky enough to have visited the Myrtle Beach area in the midst of the holiday season, you know just how much our popular beach destination loves Christmas. Each of our area...
Penguins Taking Flight to Ripley?s Aquarium of Myrtle Beach in 2020
Oct 30, 2019 7:00 pm
African Penguins Coming as Part of the Largest Expansion in Ripley's Aquarium of Myrtle Beach's 20-year History Myrtle Beach, SC (October 29, 2019) – Ripley&...
The Grand Strand Attraction That Changed the Face of the Beach
Oct 30, 2019 2:00 pm
34 Years of World-Class Entertainment from The Carolina Opry On June 2, 1986, when Calvin Gilmore opened his doors to the first paying customers of The Carolina Opry, few locals or vacationers k...