Visit Myrtle Beach - RSS
Editorial Staff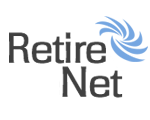 Municipalities Across the Myrtle Beach Area Enact Mandatory Mask Use Ahead of Holiday Weekend
Jul 2, 2020 6:00 pm
Visit Myrtle Beach Encourages Travelers to Follow New Guidelines and Visit the Destination Responsibly As the July 4th holiday weekend approaches, several areas throughout the destination have e...
Have a Grand Strand Fourth of July!
Jun 24, 2020 7:00 pm
Myrtle Beach offers family-friendly events for the holiday weekend! Although a pandemic has put a damper on some Fourth of July fun this year, there are still a few events* to enjoy in the Myrtl...
Celebrate Summer and Seashells in Myrtle Beach, S.C.
Jun 20, 2020 11:00 am
This weekend brings two important dates for beachgoers everywhere—Saturday, June 20, is the official start of summer, and Sunday, June 21, is National Seashell Day! It's fi...
Horry County Welcome Back Committee Launches Greater Grand Strand is Open Website
Jun 17, 2020 4:00 pm
Businesses, residents and visitors encouraged to take the Greater Grand Strand Promise MYRTLE BEACH, S.C. – Today the Horry County Welcome Back Committee launched GreaterGrandStrandis...
Jun 17, 2020 1:00 pm
Grand Strand Area Sports Venues Are Open, but We Need Your Help! The Grand Strand is an amazing place for sports tournaments! With 60 miles of beaches, plentiful restaurant options, great sports...
Top 10: Myrtle Beach Meetings Group Fun While Social Distancing
Jun 4, 2020 4:00 pm
With its amazing blend of restaurants, attractions, meeting facilities, lodging options, and of course, that 60-mile long beach, the Myrtle Beach area is an ideal place for groups and meetings! ...
Myrtle Beach Businesses Take Steps to Reopen Safely and Smartly
Jun 3, 2020 4:00 pm
The Beach is Back! The Myrtle Beach area is excited to welcome you back to the Beach! We are opening in a safe and smart way following the COVID-19 closures, so we're here when you are ...
Bruce Munro?s ?Southern Light? Exhibit Now Open at Brookgreen Gardens
Jun 1, 2020 1:00 pm
Brookgreen Gardens is a Grand Strand masterpiece on any day, but now, it's especially exciting to visit as they are hosting an amazing art exhibit by internationally known artist Bruc...
Ten Ways to Enjoy Social Distancing in Myrtle Beach, South Carolina
May 28, 2020 1:00 pm
As the Myrtle Beach area continues to reopen to visitors, we want to make sure our travelers are doing every thing they can to visit responsibly. Fortunately, there are many ways to safely socia...
What?s New for Meeting in Myrtle!
May 27, 2020 1:00 pm
The Myrtle Beach Area of South Carolina proves to be an ideal location for group meetings due to its wide, sandy beaches, amazing culinary options, boutique shopping, and multiple attractions th...