Visit Myrtle Beach - RSS
Editorial Staff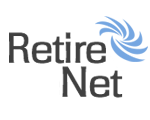 10 Great Spots for Waterfront Cocktails in Myrtle Beach
Aug 1, 2019 6:00 pm
For those who haven't heard: Cocktail Artist, a line of premium mixes and bar ingredients, is in search of America's Best Home Bartender in a Cocktail Mix-Off competition t...
Top Myrtle Beach Area Playgrounds
Jul 30, 2019 3:00 pm
When traveling with children, parents quickly learn the value of a good playground. And thankfully we have tons to choose from in the Myrtle Beach area. From oceanfront playgrounds to shaded hid...
Edventure Myrtle Beach Offers Interactive and Play at The Market Common
Jul 29, 2019 1:00 pm
Earlier this week, we had the chance to check out the new location of Edventure Myrtle Beach, previously known as The South Carolina Children's Museum, at The Market Common. It was aw...
Summer Fun at The Market Common
Jul 25, 2019 1:00 pm
Last week, I took my eldest son (age 4) on a 'date night' for a special treat from one of his favorite spots, Peace Love and Little Donuts, located at The Market Common. Af...
Handicapped Accessibility While Visiting Myrtle Beach, South Carolina
Jul 24, 2019 1:00 pm
I recently had a bad accident that left me handicapped for a few months. While it's not the best time of year to be in a boot in sunny South Carolina, I've made the best of...
News Flash: Sharks Live in the Ocean. And They?re Really Cool!
Jul 9, 2019 4:00 pm
News Flash: Sharks Live in the Ocean. And They're Really Cool! Sharks are a source of both fascination and fear. They are an ancient species that has adapted and survived in our ocean...
Enjoy High-Flying Fun With a Parasailing Adventure!
Jul 5, 2019 7:00 pm
The first time I went parasailing, I didn't quite know what to expect. Nervous and excited, I got strapped into a harness while the small boat cruised out to open waters. After a safe...
Fast or Slow, a Jet Ski is a Great Way to Go!
Jul 5, 2019 1:00 pm
There's nothing like speeding across the waves, feeling the wind on your face, and the splash of the water as your jet ski powers through the surf. A jet ski is a wonderful way to get...
Dolphin Adventures in the Myrtle Beach Area? Yes, please!
Jun 28, 2019 7:00 pm
Everyone loves dolphins. Playful, intelligent and beautiful, dolphins have long captured the attention of humans. Seeing dolphins in aquariums is cool, but nothing beats the thrill of coming acr...
Jun 28, 2019 1:00 pm
Celebrate the Red, White & Blue 2019 in the Myrtle Beach area! PLEASE NOTE: All fireworks shows & events are weather permitting & subject to change without notice. Fireworks Light Up...