VIP
Editorial Staff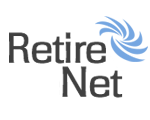 VIP (Visitor Interest Profile) is RetireNet.com's "decision engine" that helps visitors pinpoint their ideal retirement lifestyle and location.
It's simple: the questions are calculated to juggle factors such as cost of living, health care, climate, crime rate, topographical preference, and personality. From those answers, we're able to calculate not only what is important to you, but how important it is.
Sometimes, the answers may surprise you—but that's the whole point. VIP's purpose is to recommend possibilities you might not realize exist. For instance, the low cost of living in Dallas-Ft.Worth, or the excellent medical care along the South Carolina Coast, or the fact that Northern California has more sunny days per year than Southern California. While you might not be aware of these things, VIP is—so it's ready to give you recommendations that are not only surprising, but useful.