Use Your Past As a Guide
Lisa Byrne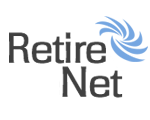 ...not as a return trip—your body and your needs are different now.
Posted February 16, 2011
Got to be the bad cop sometimes. It's tough, but somebody's gotta do it.
Every day my work takes me on a journey. A journey not too far from home. I'm invited by others that come the into studio. Sometimes it's really cool. Just for a short time. It doesn't last because it can't. It's the past and it's my duty to flash my Bad Cop Badge.
Boomers love to tell the stories of when they were the tennis champion, 30 lbs. less, exercised 8 days a week, had blemish-free legs, pranced around in a bikini, and had blasting energy of the Energizer bunny. Revisiting that time in the past brings a lot of joy, many laughs, and a few sighs.
All of those memories make you feel good, because you were good. Did you recognize just how good you were then? Chances are you didn't. You were too busy striving for more, greater, or better.
And today you are good in another way. How about great in another way? Perhaps a completely different way that you were, say, 25 years ago. The benefits of maturity can hugely benefit your lifestyle right now.
Your past fitness accomplishments that came so easily do not serve you anymore. Can they? Stop the desire to "get back on track." You're on a different track than you were many years ago, That train has left the station. That track is overgrown with grass. It doesn't exist. So, why are you trying to get back on it? (This is where I flash my Bad Cop badge)
Hearing about the workouts that people "used to" do causes me to put my hand up and say "Wait a minute"!
That was before the arthritis, knee replacement, 20-lb. gain, rotator cuff tear, a slowed-down lifestyle, retirement, children, grandchildren, degenerative disc disease, and regular Botox.
That was then...and this is now, 2011.
Alas, there's good news! It's simple. It's true. It can be a powerful catalyst in moving forward in fitness.
Use your past as a guide, not as a return trip. There's no going back to 1982. Your weight may never be what it was then. Your physique may be far from sculpted.
First, can you be okay with that truth?
Allowing that truth to be recognized can open a new freedom. Freedom that has vast potential not yet recognized because you are so caught up in the past. Carve out a whole new plan based on what you've got today. Move forward. Be guided by the principles that gave you success in previous years.
Stop making excuses! Do what you say, and do your best. You can't argue with that (but I'll bet you'll try).
What really matters now? Your well being? Your health? Longevity and successfully aging? Much different than '82.
You plan how your garden will look this year. You think about how much snow you'll shovel before calling young Trevor, next door. Sitting for over 2 hours in the car really gets your sciatica. Asthma has slowed you down a bit. Standing too long tires you out.
You have never enjoyed golf more than you do now. The relationships that have come out of your walking club are unbelievable. Zumba rocks. Getting in shape for your adventure vacation together to the Galapagos Islands is so exciting!
There's no fluff in any of that. It's simple, sensible, and practical. Use your mature sense of well-being to create new life habits. Form a solid fitness foundation based on what your life holds now.
Now is great, and it's the only place to be.
Your new fitness path has quite a few roads to choose. That is fitness in terms of being a functional person in a pain-free body. Sure, you want strength, no doubt. Are you willing to climb 6 flights of steps in lieu of the elevator? That small group training class truly challenges every aspect of flexibility, balance, agility, stability and strength. Now that sounds like a great workout! You up for it?
Where do you see yourself heading? Machu Piccu? Memories of your 1982 aerobic dance class will serve you little here. Leg warmers and head bands were cool indeed. The full Fonda was fun and you looked mahvalous, but for this trip you better start doing some interval training.
Dig out your needles, knitting is making a comeback!
Lisa Byrne is the owner and CEO of Pilates for Sport in Bucks County, Pennsylvania. She has a B.S. in Exercise Physiology, and is a Certified Pilates Instructor. Lisa has been in the Health and Fitness Industry for more than 23 years, operating her fully-equipped Pilates studio since 1999. Visitors to the movement studio span a wide range of physiques and abilities, and include average boomers looking for diversity; young people with Asperger's-Autism; hard-core athletes looking to "loosen up"; and those in need of chronic pain management through movement. Lisa's website is MoveMoreToday.com.
Comments (0)