Understanding Annuities
Kris Miller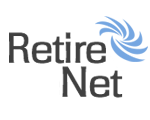 Annuities are a combination of investment and insurance policy.
Posted November 14, 2011
Peace of mind for yourself is something you would like when you reach that stage in your life when you are already old and in your retirement years. Preparing yourself for any unforeseen events that could happen, the important thing you should do is to find ways where you will not worry about anything when it arises.
Prior to your retirement when you are still working hard to earn that money that you might have now, you would always think how your money will grow so that it will earn income or profit that you can use to be financially secured in the future. There are a lot of options you can choose before you decide where to put your hard-earned money in the right place and time. And if you want to invest, make sure that you know and always make the right decision.
One kind of investment that will surely protect you and your family is by investing in an annuity. And what does an annuity mean? It is an investment and at the same time it is an insurance policy in one package. There is a form of agreement between you and the insurance company. You will give them your money to handle, then in return they will give you their policy indicating the benefits you will receive from them.
To have a better understanding about annuities, the system is if you already invested your money in an annuity there are terms of payment you can choose either be it for your life only or for joint agreement. It is up to you which term you think will suit you. You also should be aware that in an annuity, there are further fees that they may charge you. Your monthly contribution in an annuity earns interest which is compounded monthly. And in case your investment results in a gain or loss, it is tax-deferred and these are not reported in your income tax return.
There are two types of annuity: Immediate or Deferred. In an Immediate Annuity, when you invest your money it is guaranteed that the income will last through its lifetime. In a Deferred Annuity, the money you invest grows tax-deferred until a particular time that is stated in the insurance policy. It can be either a fixed or a variable annuity.
What if something happens and you die? The person who inherits the annuity is the one who will pay the income tax on any gain from this investment. With all the information you heard you can now determine if investing in an annuity is the right place for your money.
Kris Miller, chFEBS, CSA, LDA, feels a special commitment to helping those in need build their wealth and protect their hard-earned assets from catastrophic illness and long-term care. Since 1991, Kris has joyfully served hundreds of individuals and families, tailoring long-term, personalized financial plans for them that carefully preserve their principal and maximize returns. She has educated thousands on the importance of planning for their legacy through her workshops and courses. Kris has been recognized for her work with the senior community in her hometown of Hemet, CA. She is a member of the prestigious National Speakers Association and a practiced presenter to a multitude of audiences. The author of PREtirement Planning Essential, Kris Miller is truly the "Money Maestro."
Comments (0)