Understanding Age-Related Hearing Loss
James Lorry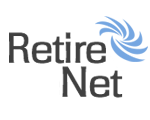 Many seniors may not even realize they're dealing with it.
Posted September 10, 2010
Hearing loss can affect all age groups, but one age group in particular is more susceptible. If you suspect you might be suffering from age-related hearing loss, you're not alone. Age-related hearing loss (presbyacusis) affects people over the age of 60, and this type of hearing loss tends to take place gradually, making it slightly harder to notice right away. As the years pass, damage occurs to the hair cells in the cochlea, making it more difficult to recognise sounds.
How To Address Your Hearing Concerns
1. Establish the type of hearing loss you have. Hearing loss is broken down into four main categories according to its degree or severity. By means of a test, your hearing is measured on a scale of decibels of hearing loss and against a "normal" hearing person. A hearing test is easy to book from your local hearing center or family doctor, and you should be quick about it. If your hearing is impaired, the longer you wait before treatment, the longer the sound-processing areas within the brain are left without stimulation.
2. Consider your treatment options. There is currently no cure for age-related hearing loss; however, it's worth investigating the use of amplification aids. These devices are used to increase external sounds to a level where you can hear. For example, investigate the use of a hearing aid, extra-loud telephone, extra-loud alarm clock, etc.
3. Hearing aids explained. Often, the hard-of-hearing look at various aspects during the process of evaluating and buying a hearing aid. Some people look for comfort, some look for discreteness, and others look for an affordable solution. Hearing aids are divided into two main groups by the way in which the aid fits to the wearer's ear: BTE hearing aids (behind-the-ear) and ITE hearing aids (inside-the-ear). Each type has its own benefits and drawbacks, so you will need to ensure the aid fits your personal circumstances.
4. The stigma. Despite the indisputable benefits of using amplification aids to treat age-related hearing loss, some people might keep on suffering. They may be concerned that using a hearing aid will make them look older...or even handicapped. This is of course unjustifiable, and the first consideration should always be the lifestyle and health benefits these aids bring.
James Lorry works for hearing aids seller HearingDirect.com, a UK-based online seller of amplification aids for the hard-of-hearing and the deaf. HearingDirect's audiologist is HPC Registered (UK Health Professions Council).
Comments (0)