Tweens & Teens
Sue Johnson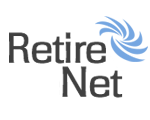 Here are 10 tips for grandparenting tweens, teens, and beyond
Posted December 27, 2010
Being a loving grandparent for a very young child, as challenging as it may seem, is in many ways the easy part of the job. How do you deal with the same child when growing self-awareness and independence begins to assert itself?
Here are ten suggestions that you may find useful:
• Share your family history in the form of fun anecdotes with your teen—they'll love hearing stories about their parents.
• If you really want to get to know them, spend time alone with your teens without their parents!
• Ask them to teach you about the new technology—you'll learn and they'll feel needed and confident.
• Ask about their culture—their music, their friends, fashion trends, or books they are reading.
• Teach them a skill you have—woodworking, sewing, sailing or whatever interests you both.
• Don't overlook old favorites—card games, checkers, chess, Othello are fun ways to bond.
• Support and cheer them on in their activities—attend games if you are close by or call and inquire about them if you are a long distance grandparent.
• Remember food—they are always hungry! You can cook together, go out for lunch together or send food in the mail.
• Try texting your teen—these days they are attached to their phones.
• Don't criticize their hair or clothing—styles change!
By Sue Johnson, Julie Carlson, and Elizabeth Bower, co-authors Grandloving: Making Memories with Your Grandchildren, 5th edition.

Sue Johnson is the founder of Heartstrings Press, and co-author of 5 editions of the award-winning Grandloving: Making Memories with Your Grandchildren. She has become known as a contemporary grandparenting expert, serves as a judge for the prestigious Mom's Choice Award, and helps families connect. She and Rick, her husband of 49 years, live in Lancaster, Virginia. Her website is GrandLoving.com.
Comments (0)