Trouble Signing Up for MyRetireNet.com?
Editorial Staff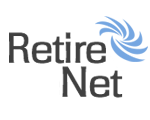 Posted Nov 18, 2007
Having trouble completing your sign up for MyRetireNet.com? Your MyRetireNet.com account sign up process cannot be completed unless you can receive our sign-up email. Make sure you set your Spam Filters to receive mail from RetireNet.com.

We promise to never share you email address with anyone, period. As a matter of fact, one of the prime benefits of having a MyRetireNet account is our Privacy Shield, which encrypts and makes your email address anonymous to the communities you contact through this site!
Comments (0)