Top 5 Benefits of Living in an Active Adult Community
Editorial Staff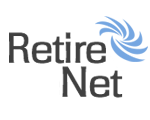 The top reasons why you should be considering a move to our Community
Plantation Oaks of Ormond Beach
1. Sense of Community
In general, we tend to relate to people closer to our age. When you live in a 55+ active adult community, neighbors will be closer to you in age, making it not only easier to build new friendships close to home, but also have a similar mindset when it comes to your living environment and common courtesies. So, the days of fearing your neighbors will be "too noisy" in the late hours of the night are pretty nonexistent.
Plantation Oaks of Ormond Beach fosters a small town feel with true community at the forefront, you are not just considered neighbors but family!

2. Low Maintenance
No matter what your age, when you are a homeowner, the responsibility of home maintenance can be a huge source of stress. You must mow your lawn, fertilize, paint your home…
Let's be honest – it can be overwhelming to say the least! And it's an unnecessary burden for seniors who want to focus their energy elsewhere. A successful age-restricted living community will take care of these tasks for residents and ensure they have minimal responsibility for maintenance of their home.

3. Resort Style Amenities
When it comes to active adult neighborhoods, be assured that both Activities and Amenities are designed for active seniors, to help them truly enjoy their lifestyle.
The clubhouse offers organized activities and classes. These may include card games, cook outs, socials and exercise classes, to name a few.
Another great perk is the resort-style amenities. These include park areas for picnicking, pool areas, fire pits, tennis, fitness centers, space for get-togethers and more.

4. Built For Seniors
55+ Community Homes for Sale or builders who custom build in these neighborhoods offer features that appeal to senior home buyers. Some of these benefits may include, but not limited to:
• More livable space than the average home
• Increased energy efficiency
• Well-thought structures such as wider doorways and easy evacuation plans
• Increased safety in mind with builds, such as features that help increase fall prevention
5. Safety and Security
When living in a gated active adult community, the lighted streets, common areas and sidewalks are designed with security for seniors in mind. Only people who belong in the community are there.
Ready to Find Your Perfect Home in our Beautiful Community?
Schedule a tour today to view the many inventory home models and the state-of-the-art amenities at Plantation Oaks of Ormond Beach, Florida.
We have an award-winning reputation for providing the industry's highest quality, new-construction homes, luxurious landscaping, spacious floor plans and world class amenities. Visit us online to view our beautiful neighborhood today!
For more information, questions you may have or a private tour Contact your Dedicated Community Liaison