Top 10 Communities of 2019 By Popularity
Editorial Staff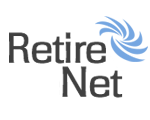 As Selected by Retirenet.com Visitors
Cypress Lakes
Top Ten Communities
1. Orange Acres – Sarasota, FL
When the Warrington family purchased Orange Acres in 1964, it was "way out in the sticks"! Not any more!! Many things have changed dramatically since then - Orange Acres now sits approximately 1/4 mile from exit 205 off I-75, Clark Road is now a major six-lane road to U.S. 41, and literally dozens of businesses including hospitals, medical facilities, banks, restaurants, a variety of retail stores, and nine golf courses are located within a 5 mile radius of our community! But it's good to know that some things have remained the same - the Warrington family is now in their 3rd generation of owning and managing Orange Acres, our staff has over 120 combined years of service to Orange Acres residents, we have many second-generation residents, and Orange Acres has retained that friendly, caring spirit that truly sets us apart as a special community! Our mission statement for Warrington Enterprises Inc. : WE the people strive to serve others by providing housing, unique services, and a lifestyle in the communities WE serve, along with holding to our values and showing the love of Christ. If you are looking for an active, 55+ community (the primary resident in the home must be 55 or over and no other persons under 45 may live in the home - no exceptions) that has a great location, a caring, friendly atmosphere, and management and staff that truly has a heart to serve our residents with excellence - contact us today! Please note - application is required prior to purchasing, renting, or residing in Orange Acres (credit history, criminal check, references, etc.); the application fee is $30 per person, non-refundable; prices listed do not include sales tax and closing costs; sizes listed are approximate; sorry - no dogs allowed. Lot rents range from $515 to $605 per month and include: garbage & recycling & yard waste pickup, grass cutting all year, weedeating & edging 3 times per year, tree trimming, non-advalorem taxes (fire, stormwater, ambulance assessment), and all amenities. We also offer these free services to our residents: roof inspections, notary service, storage space for boats, RV's, etc. (one space, as available), and of course, free SNOW REMOVAL!!! (got your attention, didn't we??!!!)
2. Cypress Lakes – Lakeland, FL
Cypress Lakes is a Blair Group community providing a resort lifestyle with round-the-clock security to active adults ages 55 and over. Our affordable, quality, custom-built homes are designed with low-maintenance in mind in a range of styles and floorplans. Community amenities include two championship golf courses, two sparkling, heated swimming pools, two soothing hot tubs, a 36,000 square foot clubhouse featuring a ballroom, performing arts stage, library with computers and WiFi, media room, arts and crafts room with scheduled activities, restaurant and tavern with entertainment, billiards room with darts, golf pro shop with PGA-rated golf pro on staff, a 5,000 square foot fitness center with Nautilus equipment and full-time instructor for classes and personal training, shuffleboard, tennis, Bocce and horseshoes, too! Daily activities and planned outings will surely keep you entertained in your worry-free lifestyle. And all of this is provided with affordability in mind. Call us today for your personal tour. Ask about our Stay & Play program where you can experience the Cypress Lakes lifestyle. … Once you come you won't look anywhere else!
3. Four Lakes Golf Club - Winter Haven, FL
Luxury Florida Retirement Community featuring premier manufactured homes on golf course and waterfront lots, complimenting a highly active social environment. Located in Central Florida near Disney and Orlando. With 500 scenic acres gently rolling through the natural habitat of Florida's Ridge Area, and almost a mile of shoreline on a breathtaking Chain of Lakes, Four Lakes Golf Club offers great vistas across the water, preserved cypress wetlands and immaculately, manicured lawns.
4. Riverside Club Golf & Marina Community – Ruskin, FL

At Riverside Club, home feels like your own personal haven. Equipped with premium amenities, diverse activities and social opportunities, our community offers a truly unique and active lifestyle. Imagine stepping out of your front door to an 18-hole championship golf course. Picture your boat docked on a lovely stretch of the Little Manatee River, with direct access to Tampa Bay and the Gulf of Mexico. At Riverside Club, you can indulge in the ultimate Florida lifestyle: Relax and enjoy game night with friends at Riverside's two incredible clubhouses. Access the Gulf of Mexico from the 48-slip marina. Sit courtside and enjoy a game of tennis. Check out the latest films at our movie theater. Enjoy dinner & cocktails at Riverside's waterfront restaurant overlooking scenic Hayes Bayou. Stay motivated & fit with our on-site Lifestyle and Activities Director. Just 25 miles south of Tampa, Riverside Club is nestled along the southeastern shore of Tampa Bay in beautiful Ruskin. The city of Sarasota, known for its culture and arts, is 30 miles to the south. Located at the mouth of the Little Manatee River, our neighborhood is perfectly situated within 10 miles of many convenient facilities: Interstate 75, South Bay Hospital, Medical centers, Restaurants, and Shopping centers. As a member of our family of residents, experience a small-town lifestyle with big city opportunity and enjoy all that Riverside Club has to offer.
5. Del Tura Country Club – N. Fort Myers, FL
Welcome to southwest Florida's premier 55+ community. Del Tura has 550 acres of award-winning resort-style living. Our community features mature landscaping and sidewalks throughout, and we're pets and people friendly. Residents of Del Tura enjoy outstanding homes, friendly neighbors and beautiful surroundings. All of our homes have shingled roofs, attached garages, lanais and/or patios. Our new homes have upgraded appliances, ceramic tile floors, rounded corners and much more. Del Tura Country Club residents enjoy a host of fabulous amenities, including five swimming pools, six spas, indoor saunas, tennis courts, shuffleboard, billiards, a 27-hole golf course and pro shop, arts and crafts, and fun organized activities, to name a few. There is always something interesting to do at Del Tura, where we've made country-club living affordable. Our Fort Meyers location provides our residents with easy access to beaches, fishing, shopping, and cultural and historical attractions. If you like golf, you'll enjoy a myriad of courses to play. Quality medical and health-care facilities, restaurants, entertainment, and the Southwest Florida International Airport are just a short drive from Del Tura. If you're looking for gorgeous weather and a friendly, safe community to call home, come see us at Del Tura Country Club. We'd love to show you around, and we're confident you'll like what you see.
6. Windmill Village - Davenport, FL
Windmill Village is one of central Florida's newest elite retirement communities. Whether your retirement dreams are golf, fishing, sunny days by the pool, or just an evening stroll, at Windmill Village you can live your dreams of retiring in style at a truly affordable price. Residents love taking advantage of our numerous on-site amenities: Swing by our 8,000 square foot clubhouse for a wide array of social activities and events. Feeling crafty? Head to the arts & craft room to channel your inner artist. Get fit! Check out our state-of-the-art exercise and fitness center. Enjoy dozens of recreational activities with neighbors: tennis, shuffleboard, horseshoes, and more! Participate in our full calendar of social events for the entire community! Downtown Davenport offers residents the opportunity to explore a plethora of attractions: explore museums, botanical gardens, and fine dining. Experience the best of both worlds at Windmill Village: our quaint, small-town atmosphere is far from the hustle of the big city, but just a stone's throw away from numerous urban attractions and events. Located in the heart of Florida, we are just minutes from the enchantment of Walt Disney World. Enjoy easy access to the excitement of downtown Orlando, or relax by the waterside with dozens of Florida's finest lakes. Why not live your life to the fullest? At Windmill Village, we are designed to offer the best of the best in retirement living.
The best kept secret in Biloxi, MS! Century Oaks is a single family retirement community for independent living in Biloxi, Mississippi for adults at least 55. We offer resale homes. Our homes range in size from 1000 to 1750 square feet-designed for both an active and retired lifestyle. Our beautiful gated community is designed to provide convenience, security and southern charm. Folks who live here describe the community as laid back and relaxing. They take their daily exercise walks on our clean quiet streets day or evening. Pet owners may be seen walking their leashed dogs or stopping in the street to chat with their neighbors who are also dog walking. Century Oaks is perfectly situated between Keesler AFB and the VA Hospital and less than a mile from the fun-filled beaches of the Gulf of Mexico. No other community on the Gulf Coast offers a solid combination of attractive, affordable homes, convenient location, and a beautifully-designed community specifically for the pleasures of retirement.There is an old southern atmosphere here in the winding roads beneath the shade of the 100-year-old oaks, that is enhanced by the knowledge that your neighbors are here to enjoy the same activities and lifestyles.
8. Salt Springs Village – Salt Springs, FL
Discover the peaceful, affordable lifestyle at Salt Springs Village, located in picturesque Salt Springs, Florida. Our name is derived from the beautiful spring that is located just 200 feet away from our Village.Visitors from around the world have come to swim in these springs and enjoy the tranquil beauty that surrounds them, and that includes our Village. Come and enjoy a look back at "Old Florida" and once you see us you will want to stick around awhile.
9. Sun Key Village -Palmetto, FL
Sun Key Village hopes that you will consider choosing our community for your Florida Dream Home. We provide an affordable, resort community with a vibrant, active lifestyle, conveniently located on the beautiful Gulf Coast at I-275 and U.S.41 in Palmetto. Professional management, a beautiful clubhouse, heated pool and spa, our own fishing lake, shuffleboard courts, planned activities, and gated entrance are a few of our outstanding features that make this CDS community so very special. We are dedicated to providing our residents with a quality lifestyle, where new friendships are born everyday and everyone shares a feeling of belonging. I would love the opportunity to show you a selection of pre-loved homes when you are in the area and am here to answer any questions you may have about Sun Key Village. I would love to make your "Florida Dream" come true with the purchase of a home here in Sun Key Village. Don't miss the chance to be part of this small close-knit community, where neighborhood living in a resort setting brings everyday sunshine to your heart and your body.
10. Hampton Lake - Bluffton, SC
Happy, involved and connected owners are a sure sign a community is doing a lot of things right. There is no doubt about that at the national award-winning Hampton Lake where over 700+ owners not only love living at the lake, they have passionately embraced the lifestyle it affords. Those who chose this close-knit, friendly community may have initially been attracted by its convenient Low country location, the fishing and boating on the 182-acre private freshwater lake, or the incredible resort-like amenities that were honored as the nation's best. But owners are quick to point out that this is one of the most comfortable, easy-to-live in and fun places they have ever lived. They are also eager to share that is the great group of owners here that make all the difference.