Too Many Boomers?
Linda Thompson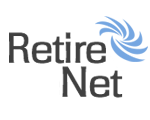 Not many realize there's a generation gap within a generation.
With a 19 year difference between the first and the last Boomer, there are some who feel a bit disconnected. We all have a tendency to think that the 19 year span isn't much, but it can be a lifetime when it comes to lifestyle.
As with all generalizations about the Boomers, has anyone thought to actually ask what these 19 years mean to them? In a recent USA Today article ("The Boomer Divide," December 3, 2010) one Boomer born in 1964 reports that her parents were also Boomers born in 1946. Talk about a generation gap!
The first half of the Boomers were the activists—they remember the assassinations of John and Robert Kennedy and Martin Luther King. They remember the fall of Saigon, the peace movement and the famous phrase "make love not war."
Where were the second half of the Boomers during those turbulent times? In the above mentioned article, the following statements were listed. "I was 4 when JFK was assassinated." "I was 8 during the Summer of Love in 1967." "I was barely aware of Woodstock, and didn't truly understand its impact until many years later." "Saigon fell before I got my driver's license."
Do these comments put a different perspective on those last half Boomers? Another guy puts it this way, "We were at the tail end of everything. Honestly, I've never felt like a Baby Boomer." To put it in even better perspective, how about, "She saw The Doors in concert, I saw The Clash."
When it comes to statistics, the Census numbers show changes in America's profile from one end of the Boomer generation to the other:
Women with a high school diploma or less education dropped from 43% among older Boomers to 38% among the younger ones. The opposite is true among men.
More late Boomers have not married. Ten percent of older male and 8% of older female Boomers have not married. Among younger Boomers, 16% of men and 12% of women have yet to marry.
Nearly 71% of early male Boomers never served in the military compared with 87% of late Boomers.
Younger Boomers are more likely to be immigrants. Only 15% of older Boomers speak a language other than English at home, compared with 22% of younger Boomers.
Some of the younger Boomers feel like they got the short end of the stick. They entered the workforce in an era of gas shortages and Nixon's resignation, while the first Boomers grew up in a fairly prosperous time. As one late Boomer says in the article, "From my perspective, I've been following the parade. I've been an observer, never felt a part of the whole experience that my older siblings reminisce about.
The Boomers are seen as the transition between the old and the new; the generation that built the bridge to a dramatically different America.
So, Boomer readers, where do you fall in the equation? Were you born before 1959 and love to talk about those good old days, or were you born after 1959 and wonder just what the fuss is all about?
Linda Thompson is the author of Every Generation Needs a New Revolution, How Six Generations Across Nine Decades can Find Harmony and Peaceful Coexistence, Planning for Tomorrow, Your Passport to a Confident Future, a common sense approach to life planning; and A Caregiver's Journey, You Are Not Alone, a survival guide for working caregivers. To find out more about Linda's presentations, workshops and publications, visit LifePathSolutions.biz.