Too Cool for School
Leigh Anne Jasheway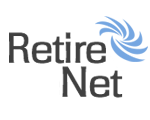 Fashions may have changed, but the pressure to look good hasn't.
Posted September 26, 2012
It's the first day of eighth grade and I'm walking to Bitburg American High School, kicking up rocks with brown-loafered feet, hoping I don't dirty my white knee socks. I'm feeling stylish in a new magenta dress with tiny golden pigs on it and a golden bow tie at the neck. My hair is very short, with my bangs swept to one side to keep them off my military-issue squared-off black plastic glasses. More than anything, I'm hoping the kids at this new school like me and aren't intimidated by superior fashion sense. Tiny golden pigs and a bow tie? I should have been walking a runway, not a sidewalk to school!
I remember that day and those feelings as if they happened yesterday, which is odd because I have no memory of what actually happened yesterday. I do, however, know there was chocolate involved. There always is.
Flash forward to 2012. Kids will be heading to back to school soon and trying to decide what Glee cast member to dress and act like this year. But we grown-ups forget how important clothing really is in the daily fashion show of middle school and high school. Every day is a test of where you fit in, and if you slip up just once and wear, say, an orange mohair dickey under a t-shirt because your stepmother insists it will help keep you from catching cold, you could be laughed off the cheerleading squad and end up smoking under the bleachers instead. Don't ask me how I know.
Fashions may have changed, but the pressure to look good hasn't. Fortunately, teens these days have more options for expressing themselves than we did back at Bitburg Junior High. A quick look at my yearbook proves how limited our choices were. I paged through all 130 pages and saw no tattoos, no Goth ensembles, and no funny t-shirts with slogans such as "Zombies rule," "Sarcasm: Just another service I offer," or "You looked hotter on Facebook." In fact there were no t-shirts in my school at all! Not even on the boys, who all wore button-down shirts or turtlenecks…even while playing basketball. Yes, our team did lose most of its games, but the players looked very Beatnik in their photos and really, that's what mattered.
Jumpers were the clearly the trendy must-have in 1970 (please don't tell my mom I'm this old; it will kill her). Back then a jumper was a one-piece sleeveless dress that was worn over a puffy-sleeved blouse (that's right, we wore puffy pirate shirts long before Jerry Seinfeld made them unpopular). Our jumpers were ill-fitting and oversized, as was everything, even our underwear.
I could find only one photo of a girl wearing pants. I believe she was either in a play or an exchange student from Russia.
Plaid was very popular that year. From plaid shirts to plaid vests to plaid ponchos to plaid prom dresses. That's right, prom dresses! This may explain why even today every time I dance, I itch. Skirts were short, shoes were flat and teachers wore suits and ties or dresses and pearls. Except for Ms. Bartz who wore a dress and tie. She was our very own Annie Hall and we loved her for it.
The boys hairstyles were Beatles-inspired, while most of the girls had long straight hair held back with ribbons and barrettes. My short do was the trend-setting result of my dad testing out a new electric razor the week before school started. I may have looked out of place, but at least I fared better than our dog, who was shunned by the other canines in the dog park. I jest; there was no such thing as a dog park. Nor did he have the option of donning a cute doggy sweater until his locks grew out. Even his fashion choices were limited.
Perhaps the biggest fashion difference between 2012 and now is in what we girls were required to wear to gym class. We weren't allowed to wear sweats and a hoodie or shorts and a t-shirt. We had to…well, I'm just going to go ahead and spit it out…we had to wear a white snap-front blouse and…bloomers. That's right, bloomers – navy blue shorts that came to our knees and puffed out at the hips and thighs. Our lower halves looked like unfilled bean bag chairs. If you filled our bloomers with sand and stood us side by side, we could have kept our small German village from flooding whenever the river rose.
The lesson I've learned from this quick trip down fashion memory lane is that no matter how dorky and itchy we looked and felt, we all made it out alive. So if you have a 'tween or teen who is self conscious about what to wear to school this fall, Google the word "cotton bloomers" and show the photo to your kid. Tell her my story. She'll head off to school in her Twilight-inspired ensemble or Katy Perry outfit feeling much better about herself…as long as you don't cut her hair yourself.
Leigh Anne Jasheway is a motivational speaker and stand-up comic who speaks at 40-60 conferences and workshops and performs at more than 30 shows a year. To date, more than one-quarter million people have seen her presentations. She has a masters degree in public health, is an expert in stress management, and has 15 published books. Leigh Anne has won numerous writing awards, including the 2003 Erma Bombeck Humor Writing Competition. Her website is AccidentalComic.com.
Comments (0)