To Find Love, You Must Seek It
Tom Blake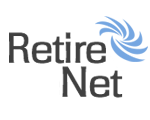 Don't spend your days waiting for a knock on the door...get out and do something
Posted June 30, 2009
I hear from lots of lonely older singles. I wish I could match everybody so people wouldn't be alone later in life. Some singles take the bull by the horns and aggressively try to meet someone. Others, such as Cathy, hope Mr. Right will simply appear at their door.
Cathy wrote, "I am a widow who loves church and the Christian stations, hoping to be noticed but new to the cyberspace form of miracle mating. I belong to a small church, not where you would meet someone, but a place to worship and I am happy there.
"I do not function well eating alone or not having a travel companion. I am not needy but need a special someone to spoil.
"I do not want to put myself out front for the world to see but must find a social circle appropriate to my needs. I do not like websites where young men write and older men don't.
"I found your website and hope that someone out there doesn't find 65 too old to be looking for a soul mate. It is not pleasant searching but I must face rejection because I am 65.
"I like to spoil and be a friend to my certain someone. I only need the right person to find me and I will not disappoint him.
"If there is divine intervention and the Lord Blesses us, then it will be a perfect way to start.
"I will keep the faith that I will be blessed someday."
My response to Cathy
My website is not a date-matching service. I do not introduce people; there are now hundreds of sites that do that.
Rather, I provide information on how to find love, how others have found love, what to be careful of and to answer questions that singles and even married people ask about relationships for people 50 to 80.
I share people's success stories and their stories of woe and frustration. I try to be a voice and a sounding board for older singles. But a matchmaker I'm not.
People get rejected in Internet dating at all ages. The rejection is what keeps many older singles from even trying the Internet.
Age 65 is not too old. Recently, I heard from a widow, 68, who met a man while volunteering through her church by helping widows and widowers get through their grief.
You mentioned divine intervention. I suppose it does happen in dating, but what occurred with the 68-year-old widow was not divine intervention. Meeting her mate happened because she was volunteering and helping others.
People who wait for divine intervention to meet a mate are leaving the work to a higher power. Older singles who want a mate need to be involved in activities outside of the house.
You said you like to spoil and be a friend to a man. I agree with the "being a friend" aspect. But most modern men don't want to be spoiled. Most will run the other way at the thought of being fawned over. Most modern women feel the same way. If anything, older singles are becoming more and more independent as they age. Yes, they'd like to meet someone, but not at the cost of being shackled or smothered.
I suggest you become more proactive in your search by taking two courses of action for you: First, join MeetUp.com. This is not a dating site, but a site that profiles thousands of special-interest groups throughout the United States. You could likely find a widower-widow site for people who enjoy church as much as you.
Second, sign up for my weekly e-newsletter at www.findingloveafter50.com. You will learn how people are meeting others.
Will you meet someone? There are no guarantees, but at least you won't be at home awaiting a knock on your door.
Comments (0)