There's A Coupon For That
Leigh Anne Jasheway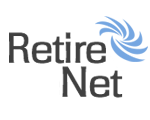 How does the grocery store know so much about me?
Posted November 29, 2011
I've always been a coupon clipper—or, more accurately these days, a coupon-ripper-outer. Sadly, my good scissors can no longer cut paper. Apparently I wasn't supposed to use them to trim the artificial grass I glued to my new outdoor doggy ramp. This was the same project that resulted in my right bicep being semi-permanently glued to my left forearm…
But I digress.
Now, where was I? Oh, yes.
Lately, coupons scare me. Not the ones that show up in the newspaper on Sunday—those I love. It's fun sitting down with the coupon section of the paper and a nice hot cup of decaf coffee (of course I drink decaf; I'm the sort of person who glues her own arms together. Clearly I should not be allowed near caffeine). I can take my time as I sort through the colorful ads for pants with a waist that adjusts after dinner and lifelike cat figurines to find a 50-cent discount on my favorite brand of cereal. It's my version of a treasure hunt.
The frightening coupons are those that print out as you finish checking out at the grocery store. Those give me the heebie-jeebies. (Hey, what do you know, Spell Check recognizes heebie-jeebies as a word!)
The "target-specific" coupons we all stuff in our brought-from-home grocery bags at the end of a shopping expedition are proof that Big Brother is here and he knows what we eat. It's one thing to quickly fill up your shopping cart with vegetarian chili and Beano, but quite another to have written documentation of your odd culinary habits. Doesn't it bother you that someone somewhere knows who you really are and how often you load up on peanut butter and shave your legs? Those are just randomly chosen examples, by the way. Not in the least a clue to my shopping behavior.
Believe it or not, I'm kind of a private person. I don't tweet each time I change hairstyles or spouses (I believe at this point I've had one more hairstyle than spouse). If I'm leaving for a four-day vacation in Mexico, I'm not going to post it on Facebook, primarily because my dogs would never let me go on vacation. And I usually only share the deep intimate secrets of my life with my closest friends—and all of you reading this column. Even so, there are some things I'd rather keep a secret from everyone, such as the fact that it only took me one day last week to polish off a box of gingersnaps and a half-dozen popsicles. The coupon people, however, already know.
Don't get me wrong, I'm thankful for the savings on items I use regularly and am not embarrassed to let the world know about. The almond milk, the sustainable laundry detergent, the whole wheat spaghetti… I appreciate financial assistance in purchasing those. But do I really need two coupons for hair dye spitting out at me every time I check out, letting the cashier and anyone else within ten feet know that I am not the natural redhead I pretend to be? It's almost humiliating enough to make me revert to my natural hair color.
I find it scary to think that some computer programmer sitting in a dark room playing Second Life can profile me in seconds flat. "Yeah, officer, she likes to think she's healthy, what with all the low-fat, organic stuff, but according to our records of Popsicle and cookie purchases, she's probably ten pounds heavier than she claims on her driver's license. Plus, it's been 93 days since she last dyed her roots, and from the bandages and rubbing alcohol she bought last week, she may have just glued her arms together. She should be easy to spot."
As bad as the truth is when it stares us in the face, it's even worse when the coupons that print out don't seem to know us at all. Or do they? I've gotten three fish oil supplement coupons in the past month. Does the coupon programmer think I need to get an echocardiogram? And what's with the baby food discounts? Do not tell me I'm preg...no, that's not even possible. Whew, for a second there I could feel my blood pressure skyrocket. Oh, maybe that was the plan. They thought they could scare me into buying fish oil tablets for my heart. Well, it probably wouldn't hurt.
I guess there's only one thing a privacy-loving, coupon-ripping gal can do—subvert coupon technology. From now on, I'm going to purchase all my non-essentials and hair dye from the mom and pop drugstore down the street. They don't have coupon people, so there won't be any hard evidence to prove I've committed any grocery crimes. Take that, Big Brother!
Leigh Anne Jasheway is a motivational speaker and stand-up comic who speaks at 40-60 conferences and workshops and performs at more than 30 shows a year. To date, more than one-quarter million people have seen her presentations. She has a masters degree in public health, is an expert in stress management, and has 15 published books. Leigh Anne has won numerous writing awards, including the 2003 Erma Bombeck Humor Writing Competition. Her website is AccidentalComic.com.
Comments (0)