The Virtue of Waiting
Donald C. Strauss and Diane B. Burman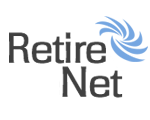 To procrastinate or not to procrastinate...that is the question.
Posted November 15, 2010
Much of the time, people preach the merits of taking immediate action in pursuing activities or goals. So, are there times when procrastination is an advisable approach? The answer is an emphatic yes. Here are 10 circumstances where procrastination has a distinct, positive outcome.
• When you have a major decision to be made and either you cannot reach your partner either for endorsement or agreement.
• When you cannot agree with your partner or spouse on the action to be taken, it is best to wait to get an affirmation or let emotions settle so compromise or agreement can be reached at a later time.
• When a catastrophic event (such as death of a partner or child) occurs, it is best to let events unfold before responding with major decisions.
• When decisions are requested without having appropriate background information or sufficient facts, or the input of other important parties who are impacted by the decision; procrastination is preferred.
• When you are asked to make a commitment or promise, and you lack the ability to deliver the results, defer your agreement to a future time.
• When you lack the funds to pay for a purchase or deliver on a financial commitment, it is best to put off the financial commitment to a future time when you can afford it.
• When circumstances have spun out of control and you need time to think about solutions, procrastinate and don't jump to conclusions.
• When a seller is pushing you to buy and you need time to think about the purchase decision.
• When pushed by your manager, family members or friends to join in an action that appears inappropriate, or worse unethical or illegal, don't proceed in joining them in an ill-advised action.
• When your gut or intuition says you will later regret the action to be taken, choose not to proceed ahead or entirely stop from taking action.
Procrastination does have its merits, but all too often when it comes to retirement planning folks procrastinate with unfortunate results. Too many people put retirement planning on the back burner, thinking that the day will come when they will be able to seriously pay attention to it. In reality, time has a way of moving rather quickly and many individuals are caught in the trap of having to face retirement without properly planning for it. For example, when losing a job and finding it difficult to find a replacement job; or when a major health problem arises either for themselves or a loved one. The result is last-minute panicking. Even if the individual has saved for their retirement, they are left in a quandary as to how to plan for a new career or what to do with their leisure time...not the best of all possible worlds! So what is the final message? Haste makes waste, but thoughtful advanced retirement planning certainly beats the alternative.
Sometimes, leaving until tomorrow what you can't decide today is a good policy. But, in the case of retirement planning, it is never too early to start envisioning your future and putting the relevant pieces into place. Make time your partner and friend!
© Donald C. Strauss and Diane B. Burman
Diane (Dee) Burman is Co-Founder and Director of the RetireRight Center in Chicago, a non-profit organization devoted to educating pre- and post-retirees in the "Art of Retirement," focusing on non-financial aspects.Ms. Burman worked for over 25 years in the human resources field, both as an independent consultant and for international corporations. She was also founder and first President of the Organization Development Network of Chicago. She holds a B.A. from Vassar College and an M.A. from Middlebury College Graduate School of French in France.

Donald Strauss is Co-Director of the RetireRight Center in Chicago. He is a career and change management consultant, having worked in the human resources and organization development/change management fields in Fortune 100 companies for over 40 years. He also teaches graduate school programs in human resources and career management at Benedictine University. Mr. Strauss has a B.A. from NYU and an M.A. in Labor/Industrial Relations from the University of Illinois.

Together, they are the authors of the book, Customize...Don't Minimize...Your Retirement: 7 Paths to Explore Possibilities, Choices and Your Future Happiness.
Comments (0)