The Ultimate Portable Network
Nancy Muir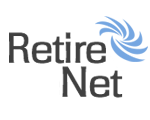 How to connect to the Internet using your cell phone
Posted January 23, 2012
Many smartphones today, such as iPhone, offer a hotspot feature. A hotspot is a network you can use to go online. You might find hotspots in hotel rooms, cafes, or airports, for example. But it's just possible that your phone can act as a hotspot, using its cellular connection to get your computer or tablet device online no matter where you are.
A smartphone is simply a cell phone that has an operating system, such as the Mac iOS for iPhone, iPod, and iPod Touch; Android for devices such as Motorola Droid; and the Windows Mobile OS found on several manufacturers' models. If you have such a phone you are likely to have a hotspot feature. To use it you simply go to your phone's settings and turn the hotspot feature on. Then use your computing device's settings to sign on to the hotspot and you're in business.
For example, on an iPhone you tap Settings, Personal Hotspot and tap the On/Off setting to turn the setting to On. Then, on a typical Windows laptop you can tap the Network icon in the task bar and select the iPhone network from a list of available networks to log on.
You may have to speak with your phone carrier about adding hotspot feature support and get a plan that provides data support (probably about 4 gigabytes of data a month) to make this work. Such a plan may cost you $15 or $20 more a month. But if you want the freedom of carrying your own hotspot around with you, it may be worth it. Do be aware, however, that watching videos on your computing device using such a hotspot could quickly eat up your 4 GB data plan. But for browsing the Web, accessing email, downloading music, downloading games or eBooks, your phone's data plan could work just fine, perhaps even providing a perfectly acceptable home network option.
Nancy Muir is the author of more than sixty books on technology topics. She was the original author of a series on technology for seniors including the titles Using the Internet Safely For Seniors For Dummies, Laptops For Seniors For Dummies, iPad For Seniors For Dummies, and Computers For Seniors For Dummies from Wiley Publishing. Nancy has taught technical writing and Internet safety at several universities, is the author of a highly regarded introduction to computers textbook used in community colleges, and has been a consultant to technology companies including Microsoft and Hewlett Packard. Her website, TechSmartSenior.com, helps people over 50 take advantage of all that computer technology has to offer.
Comments (0)