The Twelve Holiday Steps
Leigh Anne Jasheway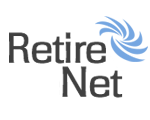 The first step to recovery is admitting you have a Jingle Cats CD.
Posted December 16, 2011
Hi, my name is Leigh Anne and I am a Holiday-a-holic. I celebrate all the winter holidays to excess. I hum carols in July. I start decorating the yard with Santa's workshop lawn ornaments on Halloween. My dogs are named Solstice and Kwanzaa.
I'm here today to admit that I have a problem and to begin a 12-Step program for the holiday-addicted.
Step 1. I admit that I am powerless over the holidays and that my life has become unmanageable. I can't get into my house without injury because there is an inflatable reindeer blocking the doorway. I have poison oak from doing an early Solstice dance in the woods. Yesterday while lighting my menorah, I set my hair on fire.
Step 2. I believe in a power greater than myself. That power is my Visa Gold credit limit. That credit limit can help me in times of need by preventing me from purchasing yet another Snuggie or gaggle of Chia Companion Animals.
Step 3. I have decided to turn over my collection of Jingle Cats and Howliday Dogs CDs to the local Goodwill. I hope that by this time next year I am also able to part with my musical Hanukkah beer mugs.
Step 4. I am searching for a cleaning service that can remove that fake snow that I sprayed on my front windows in 1996. If I'm lucky, maybe, I can also get them to remove the pine needles that seem permanently imbedded in my loveseat.
Step 5. I have admitted to my friends that I have a problem (like they didn't already know). Most of them refuse to go anywhere with me during the holiday season, for fear that I will once again kidnap them and force them to put on a Chrishankwanstice play at the Greyhound bus station.
Step 6. I am ready to resist the temptation to say, "Happy Holidays" to every Tom, Dick and Rudolph. Like last year, when that guy was robbing my house and instead of yelling "Stop, thief!" as he scurried across my yard with all my valuable possessions (he left the Jingle Cats and Howliday Dogs CDs for some reason), I yelled "Merry Christmas to all and to all a good night." Of course, this was after I offered to make him a cup of hot spiced cider so he wouldn't catch a chill out in the night air.
Step 7. I will try to purchase gifts only for people I actually like. Okay, well, maybe that's too big of a step for now. I will try to purchase gifts only for people I actually know. Or I've at least heard of. I am definitely taking Kim Kardashian off my list this year. She's never even sent me so much as a postcard.
Step 8. I have started making a list of the people I have hurt in the past with my problem so that I may make amends—sales clerks, mail carriers, neighbors who have had to wear sunglasses all winter long because of the glare from my decorations… Let's just say there are a lot of people on the list. I wonder if I should get them all gifts. I bet the mail carrier would like a nice pair of Isotoners.
Step 9. As long as I'm making a list, I might as well start my holiday card list for next year. I have time because I sent last year's cards out on Memorial Day.
Step 10. Why stop with cards? All these folks deserve presents. You know what, if I bought several years worth of gifts and wrapped them and scattered them about the house, it'd feel like the winter holidays here all year round. Especially if I bought one of those cute snowmen that spritz the scent of cinnamon into the air every 3.2 seconds. Mmmm… now I want a Cinnabon.
Step 11. What happened to that Jingle Cats CD? I'm in the mood for a few dozen cats meowing Adeste Felines.
Step 12. I need a few more ornaments around here. I wonder where the glue gun is…
Happy, silly, funny holidays to all.
Leigh Anne Jasheway is a motivational speaker and stand-up comic who speaks at 40-60 conferences and workshops and performs at more than 30 shows a year. To date, more than one-quarter million people have seen her presentations. She has a masters degree in public health, is an expert in stress management, and has 15 published books. Leigh Anne has won numerous writing awards, including the 2003 Erma Bombeck Humor Writing Competition. Her website is AccidentalComic.com.
Comments (0)