The Three Principles of Abundance
Margaret May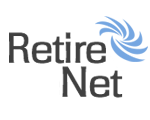 How to start building your legacy and story
Posted April 16, 2011
Cotton Mather, one of founders of Yale said, "Good deeds are like a stone falling into a pool—one circle and service will produce another till they extend, who knows how far."
The original settlers' traditions of doing good, passed to our founding fathers, formed the pillars of our communities through the revolution and up to now. I believe that philanthropy is one of the principal methods of social advancement. A principle means by which ethics and morals are shared by our society.
The Three Principles of Abundance enable each of us to connect to something beyond ones own ego and help others realize their own potential and have the capacity to detect opportunities to combine seeming unrelated ideas into something new. "Co-create the world we want to live in." Find joy in ones self and illicit it in others.
Three Principles of Abundance
Every person has a legacy
Every person is a philanthropist
Every person makes a difference
Legacy has two forms: tangible and intangible. Abundance is in the story of our lives, the engine of our soul that drives our actions and directs how we live our lives. We preserve it and pass it on.
What's important is how we spend our "dash" (a reference to the poem by Linda Ellis that explores the dash on a gravestone—that little line between the dates of birth and death which represents all the days lived on earth). It's not about the cars, house or the cash—but how we live and love. When all material items are lost, it's our history, story, legacy and words from the heart that remain. Stories are the ties that bind. When disasters occur, we reach for the photo albums—our tangible history and legacy.
How we share our stories is equally important. In the Seven Covenants of Abundance, there are seven virtues—four of which are cardinal: prudence, courage, justice and temperance. Three are theological: faith, hope and love. Theses virtues are demonstrated in the daily action in our lives and in the stories and conversations we write or speak. We build story virtues that lead to values we cherish in life: beauty, excellence, education, family, harmony, healing, connection to causes, education, children, environment.
Start building your story. Consider creating an ethical will, or a Heart o Gram™ as I call it. It provides a road map for the journey of your thought where you decide the destination. Some thoughts to ponder: "I make a difference in my community by…" "I receive joy from giving because…"
Writing your story is a way for you to:
Articulate your legacy of unique talents and abilities
Spark your passion to engage in projects with others that make your heart sing
Engage your head and heart in creative thinking for a sustainable community
Live with peace, joy and happiness in your soul
Start writing your story!
Margaret May empowers others to create their public and private wealth legacy unique to their passion and purpose, inspiring them to make a difference in the world through philanthropy. May is an accomplished author, trainer, philanthropy commentator, thought leader and public speaker. She is the founder of The Institute for Women and Wealth and her latest book is Women, Wealth & Giving: The Virtuous Legacy of the Boom Generation. Her website is MargaretMay.com
Comments (0)