The Secret Opportunity That Begins with Retirement
Lin Schreiber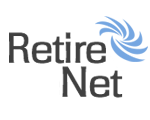 Now's your chance for a fulfilling second career.
Posted December 12, 2011
Of course retirement is scary. Whether you've chosen to retire—or been forced to—you still find yourself facing the great unknown. The current economy makes it even scarier.
At the same time you have an amazing opportunity for an encore life or encore career. Do you realize you have a blank canvas on which to create the rest of your life—even if you have to continue working? Instead of focusing on the scary parts, what if you began focusing on the possibilities?
This is your chance to get it right, but you'll need to give yourself permission to discover what's in your heart, and uncover what you really want to do as an encore career.
Claire had spent her entire life taking care of everyone around her, and over the years had lost touch with herself. When she was given 12 months notice that she would be "retired" from her job after 17 years of service, she didn't waste one minute being angry or upset. Claire realized that her forced "retirement" was a blessing in disguise, and it gave her the time she needed to explore what might be next for her.
As we worked together, she started stretching outside her comfort zone by doing some fun things she'd always wanted to do like taking motorcycle lessons and her first vacation by herself. As her confidence began to build, she discovered her entrepreneurial spirit, and three months before she left her job, she launched her own business—a concierge relocation business that incorporates what she's always done with what she most loves to do.
What if, unlike Claire, you're "retired" with no notice? What if you're pushed out before you've had a chance to figure out what's next? Don't panic.
Instead of leaping into any job when she was laid off, Darlene took four months off to recharge. Then, within a couple of weeks she had four job interviews, two job offers, and took one of them. While she was recharging she discovered that she, too, wanted to start her own business. She decided to turn her love of quilting into a business, but felt that she "wasn't quite ready" and "needed to start making money again" once she had taken some time off.
After a few months in the new job, though, Darlene saw clearly that she really wanted to work for herself, so she left the job, and committed herself full-time to launching her business—an online quilt fabric store. She's about to go live with her dream, and she's happier than she's been in years.
You, too, may discover you want to be your own boss. Or, you may realize you love what you do, but want to transform how and where you're doing it. Or perhaps you'll uncover a long-buried dream, and make it come true. The only way you'll know is to take some time to find out.
Lin Schreiber, PCC, is a Retirement Revolutionary who loves helping self-reliant women reinvent themselves in the next stage of life, formerly known as "retirement." Lin is featured on the PBS series Boomers: Redefining Life After Fifty, and is the author of The ABC's of Retiring Retirement. A Professional Certified Coach, Certified Retirement Coach, and founder of Revolutionize Retirement, Lin combines her contagious enthusiasm, nonstop energy, and passion for her subject to create a fun, dynamic learning environment that energizes and inspires her audiences.
Comments (0)