The Perfect Senior Gift
Diane Carbo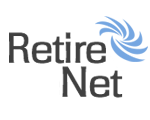 Here are 5 tips for gift shopping for aging loved ones
Gift ideas for senior citizens can be perplexing...but not to worry: here are 5 tips to help you find the perfect gift for the senior citizen in your life. Many gift givers have the perception that as we age, we accumulate everything we need in life. In some cases that may be so; but just because we get older doesn't mean we don't enjoy or appreciate a meaningful and well-thought-out gift.
Tip #1: As we age, our needs change. Our thoughts focus on our past, what we accomplished, what we wanted to do but postponed due to life's responsibilities. Many fondly recall the dreams, plans, and hopes of their youth. There are many that look back on things they miss or wish they had a chance to do. Now, because of their age, they think these things are no longer possible. Trust me, there is a gift-giving idea in those postponed dreams and plans. And all you have to do is discover what they are.
Tip # 2: Every aging senior is different. Each has a different personality, lifestyle, interests, and financial and health situations. This should be considered when exploring gift-giving options.
Take time to consider the senior adult for whom you want to choose the perfect gift.
Is he active, with lots of ability to get around independently? Is he involved in church, community or group activities? Does he live alone? Does he have limited access to social functions or activities due to illness or inability to drive? What keeps him from getting out an about? Does he have hobbies or outside interests? Has he had a change in his physical or mental abilities that has affected his lifestyle?
Is she able to take care of her home environment, yard or pets? Is her financial situation a problem or is money never a concern? Is she an individual that is open to trying new things? Or is she an individual set in their ways?
Tip #3: Ask questions. To accomplish the goal of finding the perfect gift for the aging senior in your life will take a little thought and exploration on your part. Take time in your everyday conversations to ask questions about the past and about present interests. Make this a part of your regular conversation. Gift ideas will present themselves.
Don't hesitate to ask "Is there any thing that you wished you had done?"
"Is there any thing that you miss doing or would like to do some day?"
"Have you ever considered dancing lessons? Painting? Woodworking? Learning computer skills?"
Tip #4: Spend time. If you have done your exploration, you should have come up with some great gift ideas. Or maybe you still feel stuck on finding the perfect gift. Now it is time to be creative. If you have assessed the aging senior's situation, you can determine what is important to them. Would they benefit from some special one-on-one time with you?
Spending uninterrupted and unrushed time, to do something that your aging senior will enjoy, not only will be appreciated, but will have the benefit of creating a memory for you and your aging senior.
If they are active, they may be open to trying something new and different. You may want to plan a trip or activity that would be fun. Don't forget that learning is a lifelong activity. Check out the local colleges, YMCAs, and online courses that may be of interest to your aging senior. You may be able to introduce a new hobby or activity that will improve or maintain mind and physical fitness.
Tip #5: Do it yourself. Don't discount homemade gifts or projects. Plan a family project where the entire family can get involved. You may want to create a family tree, organize family pictures, create a slide show with old family pictures and have your senior incorporate family stories behind those pictures. Or create a video of your aging senior talking about the family history. This could be an ongoing project with a planned family debut. Plan a party and "red carpet: event for the entire family to view.
Finding gift ideas for seniors can give you an opportunity to learn and create a stronger bond between you. Finding a gift for baby boomers is giving something needed, something wanted, or something they have longed for, but never expressed. Given with lots of love, it will make the "perfect" gift.
Diane Carbo, RN has over 35 years' experience in a variety of nursing settings, including orthopedics/rehabilitation nursing, home care, discharge planning, case management, oncology, hospice, senior behavior health, assisted living, and long term care. Her passion is to help people plan for long-term care needs, and to that end started AgingHomeHealthCare.com. Her goal is to assist aging seniors and their families to develop plans that allow individuals to remain home, safely and comfortably, in the least restrictive environment, regardless of age, income or ability level.