The New RetireNet.com
Editorial Staff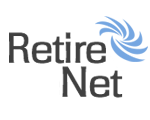 Posted June 29, 2009
After months of development, testing, and tweaking, we're pleased to welcome you to the new RetireNet.com.
We've strived to bring you richer content, including features and articles on many subjects of interest to people 55 years and older. We've simplified our navigation, making it easier to get around the site and find the info you need to make informed decisions about not only your retirement home, but every aspect of your life.
Here are some highlights of the new RetireNet.com:
• Four separate sections of information--Health & Wellness, Relationships, Money, and Senior Lifestyles--bring you the latest information on subjects of vital interest to you.
• An "Experts" section, where you can learn from acknowledged leaders in many different fields, from investing to exercise to travel.
• A Marketplace where you can find goods and services ranging from real estate to home furnishings.
But one thing is the same as always. RetireNet.com still offers you the most complete and detailed directory of retirement communities in North America and beyond. Since we pioneered this concept way back in 1995, RetireNet.com has led the way...and we still do.
---
Community Managers: For information about editing your community's Showcase, click here.
Comments (0)