The End of Civility?
Linda Thompson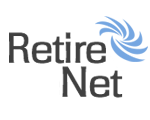 Have Americans forgotten how toward behave to one another?
Last week I was out shopping and happened to overhear a child (approximate age 7) shouting to her father, "You have no idea what you're talking about. You're an idiot!" The father stood there and took it. In fact, he didn't even seem to be embarrassed that his child was yelling this for the world to hear. When I was that age and if I had said something even remotely close to this, my mother or father would have gladly paddled by backside. Yes, in front of God and everybody.
Back "in the good old days," it wasn't considered child abuse to correct your child; to make your child behave with respect. But when our youth turns on the TV or the Internet and sees an elected representative of the people yelling "you lie" at our President before millions of people, what can we expect? John Tillotson, English theologian and archbishop of Canterbury (1630 - 1694), said, "A good word is an easy obligation, but not to speak ill, requires only our silence, which costs us nothing." Where in our history did we lose this thought?
Today's role models
When Kanye West made national headlines as a result of his inappropriate outburst at the recent MTV's Video Music Awards show, people were shocked. The previous day, tennis star, Serena Williams, made the headlines with her profanity-ridden outburst at the U.S. Open tennis tournament. These are people our youth look to as role models. What does that say about who we consider icons and will we follow in their footsteps?
What's happening to our society when even the President of the United States (no matter what you feel about his political position), cannot experience the respect that the top office of the land has commanded in the past? Are we so jaded that respect, good manners, and the idea of being polite, just no longer matter? Are we so apathetic to the events around us that we will accept the idea that "anything goes?"
How many television shows (from drama to comedy to talk show) think it's okay to use the "bleep" sound because an actor or guest decides to let loose with profanity? How many children are watching and think, "If it's okay for them, it's okay for me"? Are we now immune to some of our sports heroes who can't speak a coherent sentence, much less one without profanity?
Do something!
I believe each of us needs to do some soul searching about what is right and what is wrong. And I don't mean right or wrong in politics, in religion, in discrimination—I mean what is right or wrong with the human race.
Let's leave apathy behind and start speaking out about what is appropriate and inappropriate in our society. Unless we no longer care whether or not our children talk to us, or treat us, with respect, it's time to do something—anything—just do it!
Linda Thompson is the author of Every Generation Needs a New Revolution, How Six Generations Across Nine Decades can Find Harmony and Peaceful Coexistence, Planning for Tomorrow, Your Passport to a Confident Future, a common sense approach to life planning; and A Caregiver's Journey, You Are Not Alone, a survival guide for working caregivers. To find out more about Linda's presentations, workshops and publications, visit LifePathSolutions.biz.