The Cost of Aging
Diane Carbo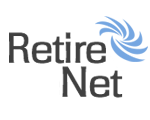 Home care for seniors is, and will continue to be, much more cost effective.
Posted September 13, 2010
When considering the cost of elder home care versus assisted living costs, there are many factors to take into consideration. One consideration is to understand the trends of the health care industry, so you can financially plan for your future. Many believe Medicare will cover everything they need as they age. Although many realize they need to financially prepare for the future, most do not investigate the cost and options of future care needs. Many do not feel they can afford to invest in long-term care insurance.
In 2008, Prudential Insurance did a study on long-term care. The results, which will be followed up every year, had some alarming information regarding the costs that will pay for care and services as we age. The information from this and other studies is important to assure successful planning for our future care needs.
It was noted that elderly assisted living homes have seen the largest increase in costs over a 2-year period. The average daily cost of living in an elderly assisted living facility increased to almost $39,000 per year. This is an average rate of just over $100 per day.
There was an astonishing average increase of 15% in rates for the elderly assisted living facilities that provide care for dementia and Alzheimer's patients.
Elderly home health care has had the smallest rate increase of all the providers. The rate of elderly home health care has had a 5% increase over the past two years, and a 17% increase over the last 7 years.
The costs to have a certified nursing assistant provide elder home care averages $21 per hour. A certified nursing assistant provides services such as bathing and dressing. The services of elder home care are ordered by a physician and usually paid for by insurance. These services provided by elderly home health care are intermittent, and are offered for a short period of time.
Another 2008 study by the Genworth Financial Group explored the cost of care that covers the non-skilled side of elder home care—the largest segment of elder home health care. This growth is due in part to the desire of many aging seniors to remain in their homes as long as possible.
The average cost for homemaker services in the elder home care sector is $18 an hour. There has been a rate increase of 4% over the past year. Homemakers provide some housekeeping duties, companionship, and assistance with cooking, if needed. They may also run short errands when required.
Elderly home care also provides home health aides. They provide basic assistance with bathing and dressing. A home health aide averages a rate of $19 an hour. This shows an increase of 3% in just one year.
Met Life Market surveyed adult day services in 2008. The results from this survey show the average daily cost for adult day care services is $64. This shows an increase of 5% in the past year.
Adult day care services are a growing trend in the aging health care market. Adult day care is a cost effective way keep an aging senior at home.
The costs of elder home care services will continue to rise. Surveys show the trends will continue. The largest increases will be in the assisted living and nursing home areas of elderly home health care services.
The past five years has seen a 41% jump in elderly assisted living rates. Over the same period, there has been an increase in nursing homes rates of over 30%. Over half the surveyed facilities expect to increase their rates, again, over the next year. The good news is that only one in four elder home care providers plan to increase their rates in the next year.
Being aware of the cost of elderly home care and elderly assisted living can assist you in planning for your future needs. Educate yourself on the various options available and how you can utilize those services for future needs. It is important to be proactive and investigate avenues to pay for your future health care needs.
Diane Carbo, RN has over 35 years' experience in a variety of nursing settings, including orthopedics/rehabilitation nursing, home care, discharge planning, case management, oncology, hospice, senior behavior health, assisted living, and long term care. Her passion is to help people plan for long-term care needs, and to that end started AgingHomeHealthCare.com. Her goal is to assist aging seniors and their families to develop plans that allow individuals to remain home, safely and comfortably, in the least restrictive environment, regardless of age, income or ability level.
Comments (0)