The Challenges of the Aging Orphan
Linda Thompson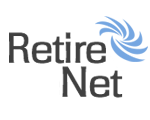 Boomers need to learn to rely on themselves when it comes to their future.
After my Mother passed on to the next world, I began referring to myself as an orphan. People looked at me rather strangely, knowing full well that I had a sister and niece living in another state. Yes, I do have relatives, but we have never been close.
That being said, I am finding more and more aging orphans entering my world. We may be the Boomers who chose the single life—no spouse, no children—to pursue the footloose, gypsy life. We may be orphans by default (those of us who were married but chose to have no children), and now our spouse has passed on. Or, we could be the ones who have disowned their entire family due to discord. But we are all in the same boat. And that boat is: who will look after me when I reach the age when I can no longer function on my own?
Not a pleasant thought, is it? But it is definitely one we need to consider before it's too late—too late to make those decisions with a clear mind. After seeing firsthand what happens to residents of assisted living and nursing homes when they have no one to advocate for them, I definitely do not want to walk in their shoes. Therefore, I've done everything I possibly can to ensure that I will be taken care of in the manner that I want.
Be responsible for yourself
I have purchased a long term care insurance policy that will allow me to live in my own home to the end of my days. My home can become my safety net in the form of a reverse mortgage, should I need additional income to pay for caregivers to stay with me. I have a life insurance policy that is accumulating cash value, which I will also be able to use. I have put all of these things in place because I can't be sure that the current social services will exist when I need to call on them. In other words, I must take responsibility for my own well-being.
When I speak with Boomer singles about these issues, some of them get very upset. They tell me they have no plans in place, because it doesn't matter. They say the state will care for them and it really doesn't matter to them how that care is given. I say that it does. I say this denial of reality is spoken out of fear: fear of facing the very real possibility of ending up in a wheelchair, unable to speak, parked in a hallway and left to stare at the opposite wall for hours at a time. Fear of being left in filthy beds for days on end because there is no one to ensure our cleanliness. Fear of not having enough to eat; of dying alone; of all the countless things that could happen. I don't use the word "could" lightly, because it is highly likely that for some of us it will happen if we don't accept responsibility and arrange for our own welfare before it's too late.
Orphans, listen and take heed. The "silver tsunami" is coming and it's coming fast. Our social services will be taxed to the limit, and our caregivers will be stressed to the point of needing care themselves. We Boomers especially, have lived in denial for a long time about the issue of aging. I'll be the first to admit I've had cosmetic surgery and readily admit I don't ever want to grow up. But, a reality check won't hurt that much, and it really is becoming a necessity. My time spent as my Mother's caregiver was my reality check. Could reading this be yours?
Linda Thompson is the author of Every Generation Needs a New Revolution, How Six Generations Across Nine Decades can Find Harmony and Peaceful Coexistence, Planning for Tomorrow, Your Passport to a Confident Future, a common sense approach to life planning; and A Caregiver's Journey, You Are Not Alone, a survival guide for working caregivers. To find out more about Linda's presentations, workshops and publications, visit LifePathSolutions.biz.