The Boomers' Best-Kept Secret
Dee Cascio, LPC, LMFT, ACC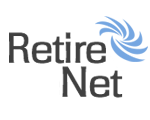 Retirement lifestyle coaching can help you jump-start your golden years.
Posted September 27, 2010
Introduction
As a retirement lifestyle strategies coach, I write and speak on concepts related to retirement lifestyle planning. My message encourages everyone to begin planning for retirement 3 to 5 years before it actually happens. Some of the topics include disengaging from work, attitudes towards retirement, how this transition affects your relationship with your family and friends, finding purpose in retirement, and leaving a proud legacy.
I have received a number of inquiries from prospective clients asking, "What exactly is retirement lifestyle coaching and what does a retirement lifestyle coach actually do?" These inquiries helped me realize that I needed to be more specific about how a person or a couple plans their retirement using a thoughtful, focused and conscious approach. You can use this article, along with information available on my website to decide if the creative, powerful process of retirement lifestyle strategizing is right for you.
What is coaching?
We are all familiar with the concept of coaching as it relates to sports. No amateur or professional sports teams would consider going forward without a good coach who is able to take raw talent and turn it into high performance. Talent needs coaches to ensure success.
Life coaching is no different in that regard. People who use life coaches realize that no one can know everything. Partnering with a coach can help you define your goals and make success more achievable.
Thomas Leonard, one of the founders of life coaching in the early 1990s, created this profession because he saw the value of people having a coach's support in certain areas of their lives. A number of specialized coach training programs grew from Leonard's vision. Although coaching is a fairly new field, it is catching on quickly in business and personal communities, helping people live happier lives.
Clients usually come to coaching because there is a gap between where they are in their current lives and where they would like to be. Goals are identified to help the client bridge that gap. Progress is a function of partnership and collaboration between the coach and client as they create the client's personal vision for their future. A coach expects and requires behavior changes and asks the client to be responsible and accountable in following through. In the coaching process, a coach can help clients expand their thinking, clarify goals, and hold their vision to achieve their goals. Coaching can be done in person or by phone. It is present-oriented, forward-moving, challenging yet fun, and it holds the client accountable for taking the necessary steps toward change.
What is retirement lifestyle coaching?
Retirement lifestyle coaching is a process that ideally begins 3 to 5 years before retirement. Retirement coaching is also a specialized area of life coaching. Richard Johnson, Ph.D, who founded Retirement Options, was a pioneer in coaching when he had a vision that there would be an unprecedented wave of baby boomers beginning the retirement transition in 2008. He believed that Boomers would be discontent with their grandparents and parents retirement to leisure. Dr. Johnson realized that settling into a life of leisure would be unfulfilling for our Boomer generation. He believed that high achieving Boomers would be looking for a more reasonable pace of life. To assist Boomers in preparing for this transition, he set up a training program for coaches using detailed assessments he developed over the years. One of the assessments, the Retirement Success Profile (RSP), assesses a client's readiness to retire in 15 different areas. The theory behind the RSP is that to be well prepared for retirement, you need to think about other aspects of this transition besides just financial planning.
The retirement coaching process
You have to be ready to begin the process, and the coachability quiz often helps people determine whether or not they are ready to work with a coach. Coaching is a process that helps people who are motivated and goal oriented move to the next phase in creating the life they want. Retirement coaching is not outsourcing retirement preparation to a retirement lifestyle coach and sitting back, expecting results.
As a Life Coach and Certified Retirement Options Coach, I have the opportunity to use a number of assessments and tools to help pre-retirees assess their readiness for retirement and recareering. Depending on the circumstances and the individual needs of my clients, I use one of the following three assessment tools:
The Retirement Success Profile (RSP) for One-On-One Coaching
The Life Options Profile (LOP) for Group Coaching
The Re-Career Success Inventory (RSI) for Exploring a Post-Retirement Career
Each of these assessments is taken over the Internet. Results are available immediately and are interpreted with the assistance of a certified coach. Each assessment has a companion book. In addition, these assessment tools are used in conjunction with resources that are provided to the client by the coach including:
Life Transition Insight and Involvement Exercises to be used by the client.
Powerful Questions to be answered to deepen learning and facilitate "next steps" and goal setting.
Ongoing one-on-one and group coaching to provide personal support in areas where the client needs it.
Retirement lifestyle coaching helps clients explore when they will retire; how they will replace their work with other fulfilling and meaningful activities; whether they will stay in place, move to another home, or have two homes; and how to create a more positive attitude about this life transition. Clients learn that there is life after work and work after retirement. If they decide to work, it is important to find a career that is fulfilling and fun. With the right attitude, the process is enlightening, creative and fun.
People who have gone through this process reap the wonderful benefits of coaching. They have created a lifestyle vision customized for them individually and as a couple. As my tagline says, Retirement Lifestyle Strategies result in making "the best of your life for the rest of your life."
Dee Cascio is a Licensed Professional Counslor and a Licensed Marriage and Family Therapist in private practice, helping individuals and couples live healthier lives for 22 years. She is also a Certified Life and Retirement Coach, and enjoys helping people create the life they desire in both the challenges of daily living and in the exciting transition to the retirement of their dreams. Her website is RetirementLifestyleStrategies.com.
Comments (0)