The Best Anti-Aging Products
Diane Carbo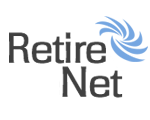 Nothing will really keep you young. But some products will keep you safe.
Posted October 23, 2010
Baby boomers are determined to fight the aging process. They spend millions of dollars a year on what they perceive as the best anti-aging products money can buy. They are being very short-sighted in their quest for youth. Just as a well-maintained car eventually breaks down, our bodies do the same. Aging is a chronic and ongoing condition we all face.
Successful aging requires planning. The baby boomer generation has indicated loud and clear that they want to remain in their homes and communities as they age. Yet they ignore the most important factor that will help them achieve the goal to age successfully at home.
The home environment most boomers reside in was built for the young family. A young body can run the stairs, stand at the sink, and get on a stool to reach things. These are activities that become difficult or even impossible for some as they age. Falls are the number one robber of independence of the aging body. All the exercise, good nutrition, and Botox cannot help one from falling and breaking a bone.
Eventually the body slows down and being mobile can be an issue. It becomes hard to get into the bathroom. Many aging seniors stop taking baths because of a fear of falling. No matter how hard we want to stay young, or will our bodies to maintain a youthful appearance, eventually we do slow down.
So what's the best investment for successful aging at home? It's simple: adjust your present living environment to meet the needs of your aging body. Many aging seniors end up in nursing homes or assisted living because their home environment could not accommodate their needs.
There are simple things we do now that we take for granted. Turning a doorknob or reaching for the light switch are functions that can become difficult as we age. By making small changes in your present environment, over time, you can make your home livable for your future needs.
If you are going to plan any remodeling or home improvements, it's important to seek the advice of a certified aging-in-place specialist. These are individuals who utilize the basics of universal design house plans to meet the needs of everyone: the disabled, the aging, and the young. They will assist you in making the right choices for your needs.
There are eight factors to keep in mind when you are considering making changes to your home. I will cover four of them here.
Safety is the first and foremost concern as we age. You cannot completely prevent accidents from occurring, but you can create an environment that will decrease the chances of one occurring. The concept of universal design considers this in every area of the home, from the entry to the bathroom and kitchen.
Mobility is a factor as we age. Some seniors will require walkers or a cane; others may require a wheelchair for mobility. Getting in and out of the home is always a priority that does not change as we age. How we get in and out of the house does become a problem.
Mobility in the house is also a factor one must consider when considering remaining in the home as you age. Using stairs, using the bathroom for toileting and personal care, cooking and preparing food can become difficult as we age. Addressing the home environment and making changes using universal design concepts will assure successful aging in place.
Bathroom accessibility is a key factor. For many, as we age we will require other assistance from a care giver with our personal care needs. Safety and accessibility, to allow one to be as independent as possible, is the goal for this room of the house. Simple changes such as grab bars, hand-held shower heads, and scald guards on the faucets are benefits the entire family can enjoy.
Yes, aging baby boomers, the best anti-aging products to invest in are the products and changes to your home that will promote independence, safety and security for you as you age. Unlike most anti-aging products these products work—and are a key for successful aging.
Diane Carbo, RN has over 35 years' experience in a variety of nursing settings, including orthopedics/rehabilitation nursing, home care, discharge planning, case management, oncology, hospice, senior behavior health, assisted living, and long term care. Her passion is to help people plan for long-term care needs, and to that end started AgingHomeHealthCare.com. Her goal is to assist aging seniors and their families to develop plans that allow individuals to remain home, safely and comfortably, in the least restrictive environment, regardless of age, income or ability level.
Comments (0)