Take Your Life Back
Leigh Anne Jasheway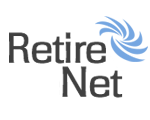 If digital technology seems to be living your life for you, it's time to change.
Posted January 2, 2012
The commercials this holiday season are relentless and according to ads, we all need a new TV, Blu-Ray player, iPod, iPad, laptop computer, smart phone, e-Reader, and GPS device. And we need one for every member of the family, including the family dog or cat.
Little by little, we're becoming addicted to technology. Here are just a few true stories. One man updated his relationship status on Facebook during his wedding. 53% of women say they have texted family members from the next room, often to tell them dinner is ready. 55% of high school students spend less than 1 hour a day studying and more than 9 hours in social media.
Our dependence on technology is affecting our brains, our relationships and our lives. Studies have found that as a society we are less able to focus on anything, even the things we enjoy. Our memories are getting worse. We think more shallowly and are becoming less creative. We're even losing intellect. (Responding to frequent e-mail interruptions has been shown to cause a 10-point loss of IQ. That's 2-1/2 times the drop after smoking pot!) We're becoming less empathic and less able to make intimate connections. We're more impatient. We lie more. One example: We type LOL when we're clearly not (and as you might imagine, this really bothers me).
There are some ways you can better balance technology and life. Here are some tips I offer in my new workshop focusing on reducing the stress that comes from addiction to technology:
1. Take all electronic devices except for an alarm clock out of your bedroom. Studies show that having a digital device on in your bedroom significantly reduces REM sleep because your brain never fully shuts off.
2. Don't carry your cell phone for an entire day. Once you've achieved that, try it for a few days. At first you'll probably be quite anxious, but soon you'll notice a sense of freedom that comes from not being at someone's beck and call 24/7.
3. Set aside two hours a day in which you use no non-essential technology. Your car, oven, refrigerator, heart monitor, and hearing aids may all be considered essential; anything else—shut it down.
4. Don't check your e-mail on the weekend. If you can't go an entire two days, try one at a time.
5. Don't buy anything online for at least a month. Discover the joy of going out in the real world and interacting with real people, especially those in local businesses benefitting the community in which you live.
6. For an entire weekend, choose non-technological forms of entertainment: board games, reading, puzzles, sports activities, painting, singing, dancing, gardening, walking your dogs, playing in the park… remember those?
7. Question your own beliefs about technology. When your mind says, I have to post to FB" or "If I don't return this text right away, the world will end," challenge it to a debate. Remember: The voices in your head are often wrong.
8. Do not upgrade any device for at least a year. If you can, downgrade something, even if it's just your cable package.
9. Make a new friend in real life or make more time for old ones. Go to coffee or lunch, call people on the phone, have parties. Remind yourself of what it's like to really connect with other human beings.
10. Change LOL to real-life laughing out loud. Real laughter:
Improves brain function, memory, and creativity
Enhances productivity, teamwork, and morale
Helps you build stronger interpersonal relationships on and off the job
Reduces anxiety, depression, and fear
Boosts joy, optimism, and life satisfaction
Produces endorphins, those natural painkillers
Improves cardiovascular health, and enhances immune system
Tones your muscles and strengthens your neurological system
Name a digital device that will do all that for you.
Becoming less dependent on technology will not only help you feel healthier and happier in the coming year, you'll also save money this holiday season!
Leigh Anne Jasheway is a motivational speaker and stand-up comic who speaks at 40-60 conferences and workshops and performs at more than 30 shows a year. To date, more than one-quarter million people have seen her presentations. She has a masters degree in public health, is an expert in stress management, and has 15 published books. Leigh Anne has won numerous writing awards, including the 2003 Erma Bombeck Humor Writing Competition. Her website is AccidentalComic.com.
Comments (0)