Study links gum disease with heart problems
Editorial Staff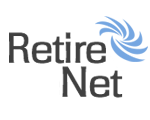 For the first time, a genetic link between the two has been identified
A genetic link between heart disease and periodontal disease has been found by a team of German researchers from the University of Kiel.
The link, long suspected but never proven, involves a single mutated gene implicated in both conditions. According to the study leader, Dr. Arne Schaefer, gum disease should now be taken very seriously and treated as early as possible.
Periodontal disease and coronary heart disease (CHD) have been associated with many of the same risk factors, such as obesity and smoking. It has been posited that the bacteria involved in periodontal disease trigger an inflammatory response that affects coronary arteries, resulting in the growth of plaques that can cause heart disease.
But Shaefer, speaking at the conference of the University of Human Genetics in Vienna, revealed that his team had discovered a gene linking the two conditions. A mutated form of the gene was found in two different study groups—one group of 1.097 patients with heart disease, and another group of 151 patients with aggressive periodontal disease. The mutation was reported to be identical in both patient groups, and further research found the same mutation in two other study groups.
In response to the news, two leading publications, the American Journal of Cardiology and the Journal of Periodontology, recently published a consensus paper on the link between CHD and periodontal disease. Among the recommendations were that periodontists inform patients of the possibility of increased risks for heart disease and assess their risk for future cardiovascular disease; and that patients with known cardiovascular disease should be evaluated for signs of periodontal disease such as receding gums, inflammation, and tooth loss.
Comments (0)