Staying Safe in a Scary World
Editorial Staff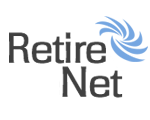 Many of today's seniors enjoyed an era where they weren't overly concerned about locking their doors and windows. They were even farther away from a time where they had to exercise genuine caution when talking on the phone or reading their email. Even the most eternally optimistic have to admit that the world is a far cry from the one they knew when they there were growing up. Industrial advancement, improvements in medical care, and continually evolving technology have provided countless opportunities, benefits, and advantages to those who are inclined to enjoy them. Unfortunately these same benefits, especially improvements in technology, have not always been used in the ways they were originally intended. These changes when coupled with a significant decline in individual morality have caused a need for people, especially seniors, to operate with a slightly higher degree of skepticism. Unfortunately scam artists have tended to prey on seniors due to their traditionally trusting nature. While there is no way to completely safeguard yourself from outside influences, there are many simple things you do to protect yourself from being taken advantage of.
One of the most popular scams geared towards seniors is the phone scam. Often times this type of scam involves a call from someone claiming to be from the IRS or a local utility company. Most times these individuals will ask you for personal information (i.e social security number, account number) for the purpose of verification. Unless you are calling a company you do business with to make a payment or update information its highly advisable to never give out this information over the telephone. Unfortunately, not all deceptive tactics are sophisciated in nature. It is good practice to never let anyone in your home that you are either unfamiliar with or were not expecting. If an individual claims to be a representative of your local utility company sent to make repairs inside the home don't be afraid to ask for credentials. If the situation still seems fishy call the company to verify that the person is indeed who they say they are. A legitimate employee from a legitimate company would not be offended by someone following these steps.
Many of the things you can do to protect yourself are based on common sense and are even more simple in nature. Locking your doors and windows is a great start. While it might seem like a pain to lock your door even when you are going to see a neighbor across the street its a small price to pay for what might happen if you let your guard down. Its also a good idea to keep the outside of your house well lit when its dark outside. A lack of outdoor lighting is a sign to potential thief that no one is home or the property is vacant. Furthermore, when going on vacation it is crucial to not allow your mail or newspapers to pile up. Attempt to enlist the help of a trusted neighbor to collect these items for you until you return or simply have the postal service hold your mail during that period.
A great way to stay safe and make new friends is to become part of neighborhood watch. Not only does this work to increase safety it also allows you to foster a sense of community and belonging with your neighbors. By working together you are able to share advice, concerns, and discuss important information that might be relevant to the entire neighborhood. The benefits of such a program are numerous. Above all make sure that you report any suspicious activity to your local police department. The ideas presented in this article are just a few of the many ways to keep yourself and your identity safe. The best way to prepare yourself for a changing world is to simply continually educate yourself against scams and deceptions. While there are plenty of good people out there, it never hurts to develop a healthy skepticism when things don't seem quite right.
Comments (0)