Spend Less, Get More
Editorial Staff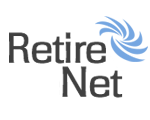 The Benefits of Life in a New Manufactured Home
With over 17 million people living in manufactured home communities across the country, it's clear that the combination of resort-inspired amenities and an affordable, spacious home is more popular than ever before. Whether you're looking to scale down and simplify or find a warm winter retreat in the sunshine, life in a manufactured home is the perfect answer. Read on to discover why this is the lifestyle you've been waiting for.

Flexibility Of Design
Manufactured home design has come a long way in recent years. Gone are the days of simple, small floorplans with minimal consideration for design. Today's homes are available with hardwood floors, stainless steel appliances, granite countertops, vaulted ceilings and more! Depending on the community and the lot you choose, everything from bedroom size and location to landscaping can be customized to fit your vision.

Speed of Construction
Anyone who's been involved with standard home construction knows that the building process can be extremely slow, and is frequently delayed due to weather and other complications. Construction and setup of a manufactured home, however, generally takes about a third of that time. Also, because the bulk of the home is constructed in a closed factory (and arrives on-site about 90% complete), most of the issues that complicate traditional construction can be avoided altogether.
That efficiency doesn't come at the expense of quality, though. All the regular building and safety codes must still be followed, and homes are inspected several times before a resident can move in.

Fantastic Amenities
Some of the best parts of life in a manufactured home community are the exciting and varied amenities available to residents. Everything from crystal-clear swimming pools, spas, and fully equipped fitness centers to shuffleboard, pickleball and tennis courts are available. Naturally, these features vary by community, but one thing is for sure – living the country club lifestyle is easier now than ever before.

Affordability
As of December 2014, the average new home cost was around $350k nationwide (https://www.census.gov/construction/nrs/pdf/uspricemon.pdf). Compare that to the average manufactured home price of just under $65k (http://www.census.gov/construction/mhs/pdf/mhstabavgsls.pdf), and the numbers really do speak for themselves! When you consider all the ancillary costs of new home construction (and all the headaches that come with them), going the manufactured home route just makes financial sense.

Energy Efficiency
Energy-efficiency is one of the biggest things new homebuyers look for today, and manufactured homes boast some of the best efficiency records in the business. Built to all the modern sustainability standards, today's manufactured homes also boast available energy-efficient appliances, water-efficient landscaping, and more. By choosing a manufactured home, buyers can not only save money, but also make a positive impact on the environment at the same time.

With all the advantages that come with life in a manufactured home community, there's no question as to why it's become such a popular option for homebuyers. If this sounds like a fit for you, click here (www.equitylifestyle.com) to learn more about how Equity Lifestyle Properties continues to be a leader in providing quality manufactured homes in almost 400 resort communities across the country!
About Equity LifeStyle Properties
Equity LifeStyle Properties, Inc. (NYSE: ELS) owns or has an interest in over 370 quality properties in over 32 states and British Columbia consisting of over 140,000 sites. Equity LifeStyle Properties is a self-administered, self-managed, real estate investment trust (REIT) traded on the New York Stock Exchange under the symbol "ELS," with headquarters in Chicago. The Company's goal is to create value for residents and investors by providing consistently high levels of services and amenities in attractive surroundings.